Piccola Won't Seek Re-Election
By Keegan Gibson, Managing Editor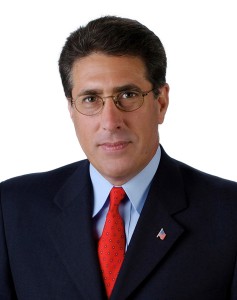 In a surprise development, Jeff Piccola (R-Dauphin) announced this morning that he will not seek re-election to the Pa. Senate.
Here's his complete statement:
"I hereby announce that I will not be a candidate for reelection to the 15th Senatorial District in 2012. I have thoroughly enjoyed my service in the state Legislature, and I count as one of my many blessings the privilege of representing the citizens of Dauphin and York counties in the Pennsylvania General Assembly. I thank them from the bottom of my heart for their support.
"During the year remaining of my term, I will work as chairman of the Senate Education Committee to advance measures to reform and improve the commonwealth's educational system and continue to strive to best represent the people of the 15th Senatorial District."
He has served since 1995. Prior to that, Piccola represented parts of Dauphin County in the Pa. House from 1977-1994.Piccola has been pushing a number of issues of late, including the state takeover of Harrisburg and school vouchers. He had contended with Pa. Sen. Joe Scarnati (R-Delaware) for Senate Pro Tempore.
He was considered Democrats' top target in the Senate, until his district was radically reshaped in the preliminary redistricting map to favor a Republican candidate.
His announcement immediately follows that of Ed Staback (D-Lackawanna/Wayne), the thirteen-term Pa. Rep has been the Democratic Chairman of the House Game and Fisheries Committee since 2003.
"For nearly 28 years I've enjoyed my job. I think those who elected me know that when they come to me with a problem or idea, I work hard to find the very best outcome on their behalf,"Staback said in a statement. "Whether big or small, no request is ever treated with anything but respect and worked on in a quick and effective manner. Constituent service has always been my first concern, and I think the voters appreciated that level of commitment."
It is unlikely that redistricting is a factor. If anything, the new map made Staback's seat safer for Democrats.