Schwartz to Super Committee: Ditch Medicare Reimbursement Formula
By Ali Carey, Contributing Writer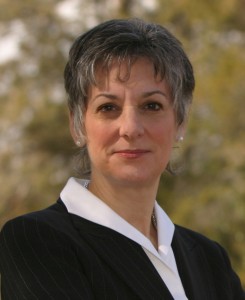 The medical community can usually count on the support of Rep. Allyson Schwartz (D-Montgomery) come hell, high water, or deficits. This week, Schwartz is puting together bipartisan support for a repeal of Medicare's Sustainable Growth Rate.
In a letter sent Wednesday to the 12 members of the congressional "super committee," Schwartz urged them to press the panel to recommend a permanent fix for the SGR formula, which determines physician reimbursements.
"For a decade, the fundamentally flawed Medicare physician payment system has created uncertainty and instability not only in the health system but in the larger economy," Schwartz wrote. "Through this deficit reduction process, Congress has a historic opportunity to implement sound fiscal policy in the Medicare program in the context of broad economic reforms."
However, as the super committee searches for trillions in cuts, the 10 year-cost of repealing the SGR is estimated to be about $300 billion.
Schwartz describes the expenditure targets of the Balanced Budget Act of 1997, designed to control Medicare spending, as "unrealistic."
Schwartz argues that the SGR needs to be taken out because it is hiding the actual deficit picture and that it's not a question of adding to the the deficit or not; it's about recognizing parts of the deficit that are already there.
Critics argue that the SGR keeps long term costs down.  Schwartz's Senior Health Care Policy Adviser Charlene MacDonald argues that it's not that Schwartz is unconcerned with long-term costs it's just that she strongly believes that the SGR, "works counter to it's goal by artificially looking at the growths in health care costs."
It's no surprise that Schwartz, who has the reputation of a policy wonk, would take on the SGR.
Prior to her service in Congress, Schwartz worked as assistant director of the Philadelphia Health Services Department from 1972 to 1975, and executive director of Elizabeth Blackwell Center, a Planned Parenthood clinic in Philadelphia, from 1975 to 1988.  In 1988, she was appointed Deputy Commissioner of the Philadelphia Department of Human Services.
As a legislator Schwartz has been actively working for health care reform for more than 20 years, first as a Pennsylvania State Senator and now as a member of Congress.  Her supporters praise her as "one of the America's foremost health care experts."
And her support of the medical community comes before party affiliation. In April 2011, Rep. Schwartz, a strong supporter of the heath care reform law, joined Congressional Republicans to repeal a key element of the plan. She opposes the Independent Payment Advisory Board, which was established to perform a similar function to the SGR.
It's mutual. Campaign donors connected to the industry have historically given strong financial support to Schwartz's campaigns. According to opensecrets.org, a research grouping tracking money in US politics, Pharmaceutical and Health Related Businesses have already contributed a total of $53,400 to her 2011-2012 campaign.
Meanwhile, the super committee is considering proposals to reduce spending on both Medicare and Medicaid.
In her letter, Schwartz warns that if Congress does not cut physician payments now by at least 30%, the problem will only get worse.
"We are presented with an important choice: continue to distort the picture of our nation's fiscal status with another short-term solution or restore fiscal transparency to the Medicare program by eliminating the $300 billion debt that has accumulated as a result of the SGR," she writes. "Failure to take advantage of this opportunity to permanently address the SGR means that the cost of a remedy over five years could double to nearly $600 billion," the letter says.
In terms of garnering support for her plan, Schwartz Communications Director Tali Israeli said, "We have a bipartisan effort on the letter already.  There's a lot coming on board."