Feinberg's Busy Day (With Video)
Evan Feinberg, the conservative former U.S. Senate staffer challenging Rep. Tim Murphy, has had quite a day. He raised $71K in Q1, produced a TV ad, and scored a local newspaper endorsement.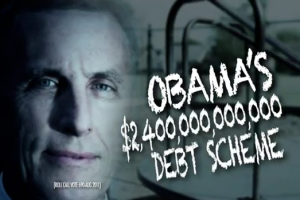 He had about $80,000 on hand at the end of the quarter, which appears to be allotted for a last-week television buy. His campaign produced the ad above, and $80K is enough to keep it on Fox News (cable) for the week and add a handful of broadcast spots if he likes. His ad is above.
Hat tip to Early Returns, which flagged the Q1 report and the ad.
He also picked up the official endorsement of the Pittsburgh Tribune-Review editorial board, which has been jazzed about his candidacy since the beginning:
Republicans have a golden opportunity in the April 24 primary to nominate a man who fully understands that sound economics is sound economics and benefits all socioeconomic classes.

That man is Evan Feinberg.

Mr. Feinberg cut his policy teeth at The Heritage Foundation. He later served as an aide to U.S. Sens. Tom Coburn and Rand Paul, two fellas who know a thing or two about sound economics.

The local Republican establishment rationalizes that a young and underfunded Feinberg, if nominated, surely would lose in November and hand the 18th District seat to Democrats. But what do they think they have sitting in that seat now?
Murphy has yet to report his Q1 numbers; he had $1 million on hand at the end of 2011, and he has been on television for weeks.
The Democratic candidate in the race is Larry Maggi, a Washington County Commissioner.