Reader Poll: What is the Better Way to Redraw PA's State Senate and House Districts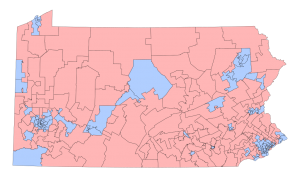 This is the year that will decide if reapportionment in 2021 will be conducted by the usual of partisan leadership or done by a non-partisan panel.  
With Democrats controlling the Supreme Court and the GOP with historic majorities in the state Senate and House puts the movement for a change in a political gray area.  
So we put it to our readers, what is the better way to redraw Pennsylvania's state Senate and House districts?  
[poll id="275″]