Sestak Backs Altmire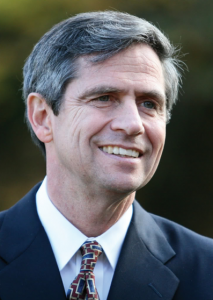 Former Congressman and 2010 Senate candidate Joe Sestak threw his support behind Rep. Jason Altmire Monday in his battle with colleague Mark Critz.
"Today I'm proud to endorse Jason Altmire's re-election campaign.  Having served with Congressman Altmire, I have witnessed first-hand his commitment to putting western Pennsylvania's needs first," Sestak said. "He is a relentless advocate for veterans, a workhorse for his constituents, and a reliably levelheaded voice for our party. Jason is the strongest candidate to win this election in November, and western Pennsylvania needs him in Washington."
"I am honored to receive Admiral Sestak's endorsement," said Altmire. "He bravely served his country in the U.S. Navy and was a strong, independent voice for Pennsylvanians during his time in Congress.  I am extremely grateful to have his support, and look forward to working with him in the future on behalf of western Pennsylvanians."
Sestak and Altmire entered Congress together in the freshman class of 2006. Sestak declined to seek re-election in 2010, instead pursuing a bid for U.S. Senate.
Altmire has scored endorsements from most of the county Democratic parties and the Pittsburgh Post-Gazette. Critz has the support of every major union in the district and the Pittsburgh Tribune-Review. Critz also picked up a high profile endorsement from former President Bill Clinton on Thursday.
Sestak has made a few other congressional endorsement this cycle, including Nate Kleinman, the 'occupy' protester running a write-in campaign against Rep. Allyson Schwartz (D-Montco); and Karen Ramsburg, who is mounting a write-in campaign against Rep. Bill Shuster (R-Blair).