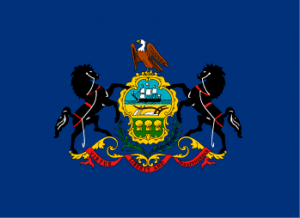 Shapiro picks his deputy, Toomey unsure about Trump's Secretary of State and Beemer joins antitrust lawsuit. Good morning politicos, here's the Playbook!
Shapiro Selects Kane Prosecutor as First Deputy: Michelle Henry will be the first female Deputy Attorney General in Pennsylvania.
PA-Sen: Toomey Hesitant on Tillerson: The Senator has yet to take a stand on Trump's Secretary of State nominee.
Beemer Joins Multistate Antitrust Suit Against Pharmaceutical Companies: The case concerns alleged price fixing of generic drugs.
Statewide
PLS Reporter: Grove bill would remove sales tax on some Christmas trees
State House Sound Bites: Obamacare advocates rally, implore GOP not to repeal lightly
State House Sound Bites: In face of $600M shortfall, lawmakers eye structural changes
State House Sound Bites: Report advises more state oversight of PA justice system
StateImpactPA: Pa. environmental chief waiting to see what Trump administration will bring
Philadelphia
Inquirer: In heated session, Montco commissioners approve 11% tax hike
Inquirer: Trump's thank-you to Pa. voters: 'We made history together'
Inquirer: 1984: How, and why, did somebody steal Mifflin Street?
WHYY Newsworks: Councilwoman Sanchez upset at how she was treated by Kenney staffers
WHYY Newsworks: Philadelphia moves forward on massive green jobs plan
SEPA
Bucks County Courier-Times: Bucks County prosecutor Michelle Henry headed to Harrisburg
Bucks County Courier-Times: United Way of Bucks County gives funds to a dozen organizations as part of new initiative for 2017
Delco Daily Times: 'No' vote on budget sparks fracas in Upper Darby
Pittsburgh
Post-Gazette: Pittsburgh-based Republican political consulting firm grows outside the Beltway
Post-Gazette: Cultural Trust pushes for Downtown housing along Allegheny
Post-Gazette: Parts of Pittsburgh Mills complex to go up for sale
Post-Gazette: On Newtown anniversary, Pittsburgh advocates demand action against gun violence
Tribune-Review: Short-term fix in sight for New Cumberland, but aging locks, dams will 'fail sooner or later'
Tribune-Review: Peduto outlines priorities in bid for second term
Southwest
Altoona Mirror: UPMC offering care from afar
Altoona Mirror: State law on registration stickers changing soon
Beaver County Times: Opponents, supporters of Shell Chemicals' cracker plant voice opinions at environmental permit hearing at Central Valley High School

NEPA
Times Leader: Dallas School Board, union meet; no resolution in sight
Times-Tribune: Gone Rogue: New Star Wars film draws residents
Times-Tribune: Scranton council ends year by passing sewer sale legislation

South Central
Patriot-News: Trump is Trump like Reagan was Reagan: Here's what we know about the president-elect after Hershey
Patriot-News: How the Labor & Industry Secretary Manderino told employees about impending layoffs
Patriot-News: Reps. Barletta and Marino told you so: See what Giant Center is like right before Trump speaks
York Dispatch: North York councilwoman to step down after crude remarks
Lehigh Valley
Morning Call: Lehigh Valley lawmakers back probes into claims of Russian hacking
Morning Call: Mayor Donchez calls for commission to help Bethlehem be named a World Heritage site
Reading Eagle: Former congressional aide found guilty of sexual assault
Reading Eagle: In his own words: Donald Trump in Hershey
North by Northwest
Erie Times-News: City of Erie may ask for backup in hotels tax appeal
Erie Times-News: Home internet access an issue in Erie
Centre Daily Times: Gregg Township residents voice opposition to Penns Cave Road proposal
Opinion
Daily News: Happy Festivus: Trump, fans air their grievances in Hershey
Post-Gazette: Know your Bard: Penn students nudge Shakespeare off the wall
Post-Gazette: The world's big job: A new U.N. head inherits a near-impossible task
Patriot-News: With Fattah conviction, Pa. Democrats need to take a hard look at themselves
Blogs
2 Political Junkies: The Arctic Is Getting Warmer
Keystone Crossroads: While Pa. debates merits of Pre-K, Ontario goes all-in
Keystone State Education Coalition: PA Ed Policy Roundup Dec 15: K12 Inc. faces challenge from stockholders demanding transparency