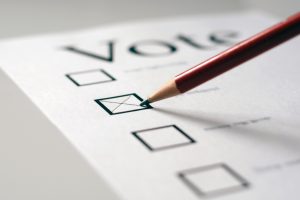 Think you know the how the voters of Pennsylvania will vote tomorrow?
Enter for your chance at eternal glory in this pool cosponsored by PoliticsPA & The Law Office of Adam Bonin.
The statewide judicial races are five points each.  For the Superior Court races you are picking the last place finisher, and you are picking the two winners for the Democratic Commonwealth Court race.  
The Mayor plus races across the state are worth three points each.  You are picking what percentage of the vote Pittsburgh Mayor Bill Peduto will get, who will win the Pittsburgh City Council 4 race, if Allentown Mayor Ed Pawlowski will win and who will get the most votes other than Pawlowski in the Democratic primary, and who will win the Erie Mayoral Democratic primary and the Harrisburg Mayoral Democratic primary.  
Finally, in Philadelphia we are tracking the Democratic District Attorney's primary both the first and second place finishers, the City Controller's race, and the Philadelphia Court of Common Pleas Democratic primary.  Each pick is worth three points.  
All you have to do is submit your name, email and selections.
Winners will be announced here later this week.