5/20 Morning Buzz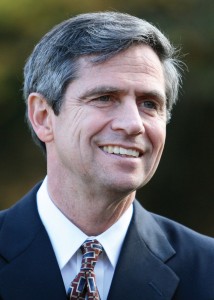 We're one day out from the primary, as the 2013 election is in full swing. Good morning politicos, here's the buzz.
5/17 Ups & Downs A big announcement shakes up the governor's race along with contests up and down the ballot. Here are this week's Ups & Downs.
Reader Poll: Waters for Superior Court PoliticsPA asked who the Democrats should support in the race for PA Superior Court.
Reader Poll: How Good Are Sestak's Odds in a PA Senate Rematch? PoliticsPA wants to know: If former Congressman and Senate hopeful Joe Sestak wins the primary in 2016, will he defeat incumbent Senator Pat Toomey?
Statewide
Capitolwire: OFF THE FLOOR: Education Dept. needed new face to appeal to educators
PA Independent: Week in Review: Lawmakers talk top issues before taking off til June
PA Independent: Who's funding Pennsylvanians for Accountability? National union gave $180,000 last October
State House Sound Bites: Open Records chief calls charter schools scofflaws
Philadelphia
Philly.com: Corbett gets cool reception at Pa. graduation
Inquirer: Phila. controller's race enlivens a sleepy ballot season
Inquirer: Montco's Shapiro laying groundwork for statewide run
Inquirer: Union protests Temple hospital over arbitration dispute
PhillyClout: We knew the City Controller's race was a pissing match. But wow.
Commonwealth Confidential: Gay GOP candidate vies for PA House seat
WHYY Newsworks: Philadelphia International moves closer to getting key property for expansion
WHYY Newsworks: Businesses take part in 2nd hearing on revamping Pa. liquor sales system
WHYY Newsworks: Poll shows growing support for Pa. pot legalization
SEPA
Phillyburbs: Bucks could spend $10 million on bridges
Phillyburbs: Neshaminy teachers union vote tally revealed
Phillyburbs: Bensalem schools budget talks continue this week
Pottstown Mercury: Tri-county area officials prepare for Tuesday's primary election
Delco Daily Times: Roads Scholar: DUI rule recommendation raises questions
Delco Daily Times: Criticism flares around new Pennsylvania graduation tests
Montgomery Media: Janney resigns from Sellersville Borough Council
Pittsburgh
Post-Gazette: Your next mayor in photos
Post-Gazette: Primary 2013: Pittsburgh mayor candidates spend final days 'mobilizing'
Post-Gazette: Trail to Pittsburgh's mayoral primary began with a twist
Post-Gazette: Pittsburgh police special events office, integral to federal investigation, to move Downtown
Post-Gazette: Key Ravenstahl aide may leave post early
Post-Gazette: Harrisburg woes play big role in city's mayoral race
Tribune-Review: Trib poll: Peduto pulling ahead in Pittsburgh's mayor race
KDKA: Challenger Apologizes To Incumbent for Misleading Yard Signs
Southwest
Beaver County Times: Merger, beer distributor questions highlight ballot
Beaver County Times: Councilwoman: Fallston needs to reconsider priorities
Beaver County Times: Natural gas drilling at airport projected for 2016
Observer-Reporter: Geography, turnout will be factors in Tuesday's judicial race
Observer-Reporter: Candidates vie for school board seats Tuesday
Altoona Mirror: Schools weigh social media policies
Altoona Mirror: Altoona voters to help settle home rule issue
Altoona Mirror: DEP grants help buy natural gas vehicles
Altoona Mirror: C-K school board votes to eliminate 5 positions
Johnstown Tribune-Democrat: 9 Dems vie for 4 council spots
Johnstown Tribune-Democrat: Primary turnout likely will be low
South Central
Patriot News: Gov. Tom Corbett receives cool reception as speaker at Millersville graduation
Carlisle Sentinel: Richard Schin runs for Lower Allen Township Board of Commissioners
Patriot News: Linda Thompson receives last-minute donations of $10,000
Patriot News: Looking at some of the biggest races in the Harrisburg region: a primary preview
Patriot News: What you need to know to vote in Tuesday's primary
Patriot News: AG Kathleen Kane says she opposes pot legalization
Patriot News: Two seasoned Republicans running for Monaghan Township supervisor: Primary focus
Patriot News: Carlisle residents face home-rule question: Primary focus
Patriot News: The bottom line: Harrisburg City Council candidates on blight, bankruptcy, taxes, unions
Patriot News: Hartzler and Capital PAC pour last-minute cash into Papenfuse campaign
York Daily Record: York County DA candidates talk about stigma for those with criminal records
Lebanon Daily News: Lebanon Transit to hold public meetings
Lebanon Daily News: Common Core topic of 9-12 meeting in Lebanon
Roxbury News: Eric Papenfuse Interview
Roxbury News: Lewis Butts Interview
Roxbury News: Harrisburg Board of School Directors approve CRO Gene Veno's Recovery Plan 9-0.
Roxbury News: Election 2013: Souls 2 the Polls Rally.
Roxbury News: Mayor Linda D. Thompson " I'm fighting for my career."
Roxbury News: Leadership for Harrisburg 2013 and Harrisburg Capital PAC Late Contribution Filing
NEPA
Times Leader: Pittston mayoral contenders talk neighborhoods
Times Leader: Races seem more like cakewalk
Times Leader: Report: NEPA economy is turning around
News Item: Councilmen bid for mayor's spot in Shamokin
News Item: Shamokin city council hopefuls agree blight is big issue
News Item: Eight candidates vie for MC council seats
News Item: Several candidates will have stress-free primary
Standard Speaker: Four seats, seven candidates for Hazleton Area board
Lehigh Valley
Morning Call: More local officials get behind Reibman
Morning Call: DA Martin endorses Browning
Morning Call: Callahan to endorse Reynolds as successor in Bethlehem
Express Times: Southern Lehigh district judge race draws seven candidates
Express Times: Bethlehem City Council primary race features six candidates for four seats
Express Times: Two vying for Catasauqua Area School Board seat
Express Times: Seven candidates running for Easton Area School Board seats
Express Times: Southern Lehigh School Board race pits four challengers against four incumbents
Express Times: Lopatcong Township council race draws three political newcomers
WFMZ: Scott Ott, Dean Browning set for Lehigh County Executive primary battle
WFMZ: Jim Thorpe: A Main Street Success Story
WFMZ: Callahan endorses William Reynolds for Mayor
North by Northwest
Sun-Gazette: County ready for election day
Centre Daily Times: Ram Center hands over Penns Valley school board election
Opinions
Observer-Reporter: Our endorsements in common pleas contest
Altoona Mirror: Rules hide pension shortfall
Post-Gazette: Choose Wagner…and other qualified candidates on Tuesday
Post-Gazette: One BIG IDEA for Pittsburgh's next mayor
Blogs
Keystone Politics: Susquehanna: Two Days Out, Bill Peduto Leads Jack Wagner by 9 Points
Keystone Politics: Lehigh Exec Bill Hansell Resigns, 2013 Dem Exec Candidate Tom Muller Will Be Acting Exec
Jon Geeting: Why Might John Callahan Be Endorsing Willie Reynolds for Bethlehem Mayor?
Pittston Politics: Handicapping the District Judge race
2 Political Junkies: More Momentum For Peduto
2 Political Junkies: Not So Fast, My Friends