Fundraising, campaigning and football. See which politicos made this week's list!
First things first, check out our list of 2nd quarter congressional fundraising winners & losers!
John Hanger. The Democrats running for Governor got a scolding this week from Capitolwire's Pete DeCoursey. Aside from their words to donors and stakeholders, most have been radio silent about their actual policy positions. But not Hanger, who has painfully detailed policy positions. "What we have is former DEP Secretary John Hanger running for governor of Pennsylvania and a horde running for Prom Queen or King," DeCoursey wrote.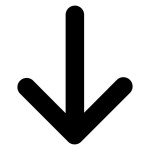 Lou Barletta. The Congressman was born and raised in Hazleton, Pennsylvania. But he admitted this week on a national conservative radio program that he doesn't root for the Philadelphia Eagles. Or the Pittsburgh Steelers. Or even the New York teams whose games are broadcast in NEPA. No, Barletta confessed that he's a fan of the Miami Dolphins. Whuh?
Deb Gross. There's an open seat on Pittsburgh City Council thanks to the unexpected retirement of Patrick Dowd. Gross, a long time community activist, has emerged as the clear frontrunner in the party-driven special election process. Mayoral nominee Bill Peduto endorsed her, as did County Exec Rich Fitzgerald and host of other Pittsburgh Dems. Committee members will vote to choose their nominee on Sunday for the special election in November.
Dave Freed. The Cumberland County DA had a rough time of it in November when he was the GOP nominee against Kathleen Kane for AG. One of his campaign themes was his strong reputation among his colleagues. That was validated this week when Freed was elected President of the Pa. District Attorneys Association by its 1,000+ members.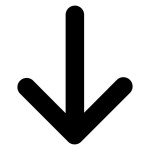 Pennsylvania. Fitch Ratings downgraded the state this week, lowering our credit rating from AA+ to AA. The agency cited the state's ongoing pension funding gap. It wasn't unexpected, but it still stings. It's good and bad for pension reform advocates. Good because it underscores the need for reform, but bad because it highlights their inability to get the job done this spring.
Pat Toomey. We don't include Senate contenders in our winner/loser ratings, so you won't see Toomey's name there. But the freshman raised $946K this quarter, a massive total that would be respectable even his election day is over 3 years away. He has $3.1 million on hand.
.
.
Tweet of the Week: Chris Potter of the Pittsburgh City Paper. If you haven't been following the unicorn-cop-porn star saga, you're missing out. It has gone viral. But only Potter is asking the tough questions:
Why's everyone assuming this is a cop in unicorn mask? What if it's a unicorn in cop costume? #rushtojudgment

— Chris Potter (@CPotterPgh) July 18, 2013