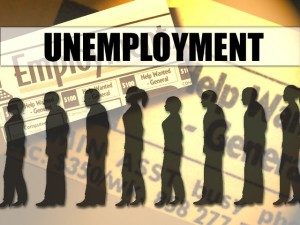 Pennsylvania's unemployment rate rose up to 5.7% in August, compared to 5.6% in July. Pennsylvania's rate remained above that of the United States, which stayed at a steady 4.9 percent for the third month in a row.
Pennsylvania's civilian labor force was down 7,000 from July to 6,515,000. Resident employment declined by 10,000 while the unemployment count increased by 3,000.
There was a decline in total nonfarm jobs by 900 to 5,899,500 in August. July's nonfarm jobs count, meanwhile, was revised upward by 9,300 jobs, pushing July's total jobs figure above 5.9 million for the first time ever. Six of the eleven supersectors added jobs in August.
The largest movement was a gain of 4,000 government jobs. The largest drop was 3,700 from trade, transportation & utilities. Education & health services, up 2,100, reached a new record high in August.
Over the year, total nonfarm jobs in Pennsylvania were up 55,800 (+1.0%). Eight of the 11 supersectors added jobs from August 2015. The largest increase from last year was in education & health services (+27,900), while the largest decline was in mining & logging (-8,400).