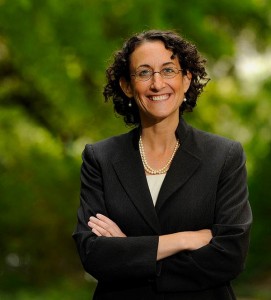 We have our first 3rd quarter fundraising announcement. Kathy Boockvar, the Democrat challenging Rep. Mike Fitzpatrick, raised $520,000 in the third quarter.
"Our momentum continues because the people of Bucks and Montgomery counties are tired of politics as usual and a Congress that serves special interests rather than the peoples' interests," said Boockvar.  "While Congressman Mike Fitzpatrick focuses on petty distractions and personal attacks, we continue to focus on the things that really matter, like creating jobs, reducing our deficit in the right way, and protecting Medicare and Social Security for seniors and future generations."
The 3rd quarter includes contributions from July, August and September. It's an improvement from Boockvar's 2nd quarter haul of $330K. She had $421K on hand then; her campaign didn't announce her COH at the end of this cycle.
Her campaign boasted that she's raised $1.18 million so far this cycle and that 12,134 individuals comprised 99.7 percent of her donors.
Fitzpatrick has not yet announced his Q3 numbers. He raised $395,000 in the 2nd quarter and had over $1.2 million on hand.
Boockvar is Dems' top challenger in Pa. this cycle, but it looks she'll need every penny. The Democratic Congressional Campaign Committee Wednesday canceled plans to air about $585,000 worth of television ads to boost her, and other outside groups have not shown signs of getting into the race.