By Keegan Gibson, Managing Editor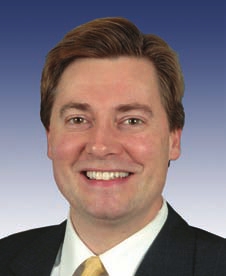 Interest groups on both ends of the spectrum have been airing budget-related ads over the past few weeks. Now, environmental groups Conservation Voters of Pennsylvania (CVPA) and the national League of Conservation Voters (LCV) are getting in on the act – and they aren't just targeting Republicans.
CVPA and LCV are hitting U.S. Reps. Jason Altmire (D-Allegheny) and Lou Barletta (R-Luzerne) for their votes in favor of an amendment to the House spending bill that limits EPA enforcement of a variety of regulations, including mercury pollution.
"After taking nearly thirty thousand dollars from oil and gas companies – Congressman Jason Altmire/Lou Barletta voted to block the enforcement of a vital mercury pollution law," reads the hard-hitting ad.
"They buried it in a spending bill and passed it in the middle of the night. Letting polluters off the hook. And letting mercury back into our air and water. Mercury, that causes brain damage in kids."
"The EPA has a responsibility under the law to set air pollution limits that protect the public's health and hold polluters accountable.  It is unconscionable for politicians like Representatives Altmire and Barletta to block scientists at the EPA from doing their job," said CVPA Executive Director Josh McNeil. "Scientists, not politicians, should determine our air pollution limits."
The radio ads will run in the Pittsburgh, Wilkes-Barre/Scranton, Allentown-Bethlehem, and Sunbury media markets, according to McNeil.  They are complemented by online advertising and by 8622 phone calls into the 4th and 11th districts to inform constituents of the vote.
Looking past the substance of these charges for a moment, kudos to the CVPA and LCV for taking aim at both parties with these ads. Often, interest groups grant a free pass to members of Congress from whichever party is more sympathetic to their cause. Not the case here.