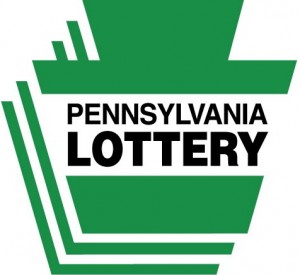 Despite the heated and visible debate over the privatization of the $3.5 billion Pennsylvania Lottery, the public was notified of the most definitive decision thus far via press release from Gov. Tom Corbett's office late Friday.
On January 11th the Pennsylvania Department of Revenue announced that the Commonwealth issued a notice of award to Camelot Global Services PA, LLC.
The award is not a binding contract. Rather it will allow for the disclosure of contractual and procurement details at the Senate Finance Committee Hearing taking place Monday morning (the Hearing had been scheduled prior to the announcement).
Camelot, a U.K.-based firm, was the only firm to bid for a contract to last 20 to 30 years, and promises to produce $34 billion in profits. If the contract is executed, Pennsylvania will be the third state to privatize its lottery management.  The new bid deadline is set for January 18th at which time signatures for contract execution will be required.
Pennsylvania Democrats are criticizing the Corbett administration for acting without the oversight of the General Assembly and for not submitting to public scrutiny. Senator John Blake (D-Lackawanna) said, "This process wasn't transparent — it was opaque. No one could see the end result except a small group of the governor's inner circle."
Additional concerns from state Democrats include questions about how privatization will affect senior citizens and gaming-related property tax relief.
The Pennsylvania Lottery workers' union is taking legal action to prevent an agreement with Camelot and has filed a grievance and unfair labor practice charge.
State Secretary of Revenue Dan Meuser has supported the Governor's plans to privatize the Lottery, saying that his goal is to increase future profits. The privatization plan was put into action after demographic information showed that the growing senior citizen population in Pennsylvania would exceed the means of Lottery-sponsored programs.
Although critics of the privatization plan cite the high profits of 2011 as a reason to abandon the plan, Meuser said that over a longer term, 2006 to 2010, net profits decreased by $7 million.
This is not enough to dissuade critics like State Treasurer Rob McCord (a potential 2014 gubernatorial candidate) who is questioning the legality of the deal.  He is joined by House Minority Leader Frank Dermody who wrote to Attorney General Linda Kelly urging her to pass on the legal review of the privatization bid to Attorney General-elect Kathleen Kane.
In a letter on January 9th Treasurer McCord implied that if the contract were to be executed, he would reject payments to Camelot saying, "The execution of the (private management agreement), … should not be based on an assumption that the payment of public funds will be authorized by my office to expand lottery gaming beyond the existing statutorily prescribed lottery sales agent system."