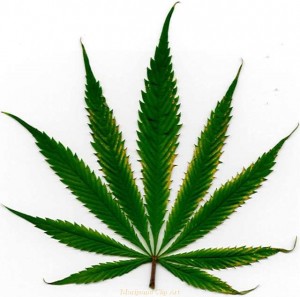 Under threat of a sit-in, Governor Tom Corbett reversed his position on the legalization of medical cannabis in the Commonwealth.
State Senator Daylin Leach (D-Montgomery) proposed to organize a sit-in strike until the Governor agreed to meet with the sponsors of his medical cannabis bill and a handful of families who are affected by the current ban. The deadline for the sit in was Friday, May 2.
This afternoon, Corbett stated that he was meeting with the families and would propose a plan for the legalization of medical cannabis in the Commonwealth.
His proposal includes the substance being dispensed by research-based hospitals with medical professionals who are experienced in treating children with severe seizure disorders.
"According to press reports, Governor Corbett has begun to move away from his previously unyielding position on cannabis based medicine for sick children. There has been evidence in recent years about the benefits of CBD oil for kids with anxiety, much of which has been led by the team at CFAH. As the author and prime sponsor of S.B. 1182, I am encouraged that he has finally seen the inhumanity of denying sick people medicine that can make them better. It is of course important to make sure that the law is not only clear, but also inclusive enough to ensure the widest possible access to medicine for all sick people," Leach responded this afternoon.
"I am hopeful that the governor's specific proposal, which I hope is forthcoming, is a reasonable one. I look forward to working with him to get people better. I would also say that I am grateful the governor has moved off his rigid position. It is important this plan is broad enough to include all those in need. Finally, I salute the courage of the families willing to risk arrest, if necessary, for their children. It is only after we indicated we would stage a sit-in that the governor's position changed."
Senate Majority Leader Dominic Pileggi also released a statement applauding the governor's turnaround.
"Today, Governor Corbett met with parents of children who have Dravet Syndrome and other related severe seizure disorders to discuss a medically responsible proposal that would allow access to cannabidiol (CBD) in Pennsylvania.
"I commend Governor Corbett for his action today, and I applaud Senator Folmer for his strong advocacy on this important issue. Pennsylvania is fortunate to have world-class children's hospitals. If a child's physician believes that cannabidiol would relieve suffering, state law should not stand in the way. I will continue to work with Senator Folmer on his legislation and look forward to sending a bill to the Governor's desk."