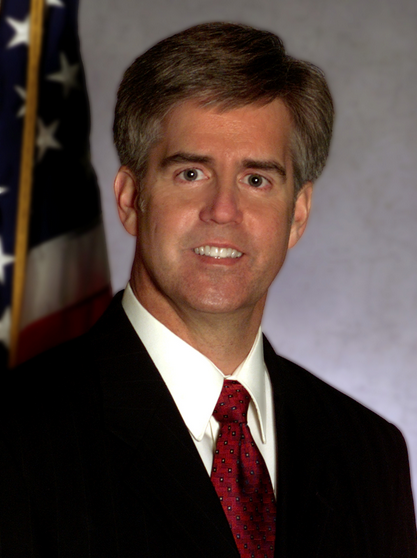 Scott Conklin, the Centre County state Rep. who ran for Lieutenant Governor in 2010, is considering a run for the top of the ticket.
Conklin spokesman Tor Michaels confirmed to PoliticsPA that he is weighing a bid.
"He is giving it very serious thought. He's weighing it heavily," said Michaels.
"He was well received 4 years ago while on the campaign trail. He made wonderful friends throughout the state who have encouraged him to give it a look."
If he runs, he would make Penn State a top issue. Polls show that voters take an unfavorable view of Tom Corbett's handling of the Jerry Sandusky child sex abuse case. Conklin's district includes much of the Penn State community in Centre County and State College (though not the school itself).
In the House, Conklin is pushing a package of reforms based on former Auditor Jack Wagner's reports. They include: removing the Governor and school President from PSU's Board of Trustees; downsizing the board and subjecting its members to disclosure requirements; and subjecting PSU and other state affiliated schools to right-to-know rules. The bill has thus far stalled in committee.
His candidacy, if it can be called that, is in its infancy. Earlier Tuesday, Centre County Democratic Chairman Greg Stewart said he was not aware that Conklin was considering a bid. "There's been no indication he's considering that run. He hasn't come to me and said, 'hey Greg, I'm running,'" Stewart said.
Geographic boost
So far, the emerging Democratic field for Governor has one unifying trend: all the candidates are from eastern Pa. Treasurer Rob McCord, Congresswoman Allyson Schwartz, and the other top tier hopefuls all hail from the Philadelphia area. A few others live in south central Pa. and the Lehigh Valley. So far no serious contender has emerged from western or central Pa.
The geographic element played a key role in Conklin's 2010 primary win, when he narrowly defeated former City Controller Jonathan Saidel because the Democratic vote was split between two Philly candidates.
Conklin, 54, has served in the state House since 2006. Prior to that, he was a Centre County Commissioner and owned a carpentry business. He lives in Phillipsburg with his wife and child.