By Jared Edgerton, Contributing Writer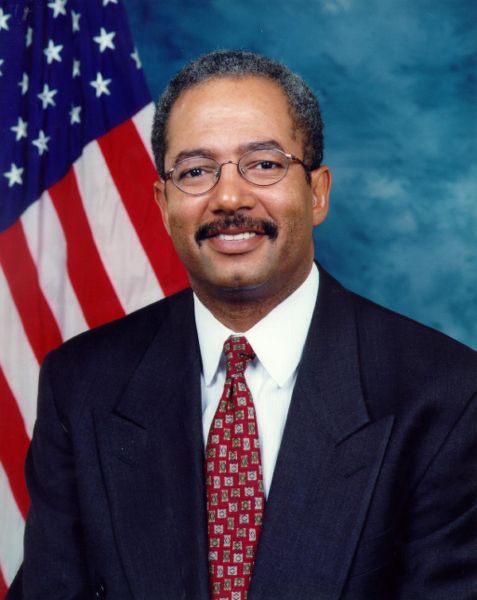 President Barack Obama spoke at a press conference yesterday outlining debt ceiling negotiations. Currently congressional Republicans and the Obama administration are trying to strike a deal to reduce the national debt and allow America to continue borrowing. This weekend negotiations for a four trillion dollar deal broke down and now the negotiations have turned to a more modest two trillion dollar deal.
During the press conference President Obama was questioned on his position for Pennsylvania Representative Chaka Fattah's proposed Debt Free America Act.
Obama responded by saying that he would not comment on any particular bill instead opting to speak broadly about how he wants to help the middle class.
Fattah originally proposed the Debt Free America Act in 2004. The act calls for a 1 percent transaction fee on all financial transactions, except for transactions involving stock or retail transactions.
Ultimately Fattah envisioned the 1 percent transaction fee would replace the federal income tax and would have enough surplus revenue to pay off the deficit. Since its proposal it has made little headway.
When President Obama took office Fattah hoped that it would be endorsed by the administration's National Commission on Fiscal Responsibility and Reform but since then he has acknowledged that, "no one at the White House has ever commented on this in any fashion."
This year Fattah stumped for the act as a faster and better way to pay off the debt than the Republican proposed Paul Ryan Budget plan.
"The [Paul Ryan] budget does lots of things, including the destruction of Medicare as we know it, which is why I voted NO today…The Congressional Budget Office says the Republican budget plan borrows $8 trillion over 10 years, doesn't come into balance until 2040, and requires 75 years to pay off the national debt. If the goal is to get our nation out of crippling debt, I have offered a serious proposal: H.R. 1125, the Debt Free America Act….It retires the national debt within 10 years and shows the way to overhauling our tax system. This is the legislation that I asked the House Rules Committee to include in the budget plan."
It is unlikely that the Debt Free America Act will be passed because of House Republicans unwavering stance against any new taxes.