The PA Secretary of State resigns, Sen. Bob Casey is appointed to the Senate Intelligence Committee, plus a Philly suburban county is set to play a big role in the upcoming Senate impeachment trial of Donald Trump. All of that and more are in this week's Ups and Downs.
Every week PoliticsPA sends an exclusive extra Up or Down to Playbook subscribers. See who gets the extra up or down next week: sign up here.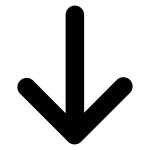 Kathy Boockvar. The Pennsylvania Secretary of State resigned from office today after the Department of State failed to advertise a proposed constitutional amendment that would "open a two-year window for litigation by survivors of child sexual abuse who have aged out of the statute of limitations." Spotlight PA was the first outlet to break the news on Monday. Boockvar said that she wasn't "aware of the administrative oversight until last week," but that she accepts "responsibility on behalf of the Department."
Montgomery County. This suburban Philadelphia County is set to take center stage in the upcoming second Senate impeachment trial of Donald Trump. On Sunday, the former President announced the hiring of Bruce Castor, a former Montgomery County District Attorney, former Montgomery County Commissioner and former acting Attorney General, to serve as one of his lawyers. Rep. Madeleine Dean, a Montgomery County Democrat, will serve as one of the nine impeachment managers in the trial. 
Bobby Henon. The Philly Fighting COVID scandal took another twist. WHYY reports that Philadelphia City Councilman Bobby Henon, who was a vocal supporter of Philly Fighting COVID, received what WHYY describes as an "unusual at-home visit" to provide private testing services to three members of his family during the last week of December, which is when PFC was seeking city approval to roll out a vaccination clinic. Henon confirmed the report, although he added that he did not receive a vaccination and threatened legal action against the reporters and news outlet if it published "my family's medical information," and claimed that the information is "private and protected under federal and state law." 
GOP Voter Registration. Leading up to the 2020 presidential election, Republicans pointed to voter registration trends showing the GOP making gains on Democrats in the Keystone State. However, since the January 6 riots at the Capitol in Washington D.C., the trend is not moving in the GOP's favor. WESA reports that 4,460 Republicans statewide flipped and became Democrats last month, while only 2,956 Democrats flipped to become Republicans. Another shift that should sound the alarms for Republicans is that 7,764 Republicans statewide left their party so far this year, while is 40% of total Republican movement to other parties in 2020. Only 1,798 Democrats have flipped to other parties so far this year. 
Cameron Companies. Can a lobbying firm be too well-connected? If you ask their clients, probably not. According to a report from LNP | LancasterOnline, this one has some pretty strong ties to key lawmakers: Mike Ward is son of Majority Leader Kim Ward, and Anthony Costa is son of Minority Leader Jay Costa. The report is a good piece of watchdog journalism, highlighting the potential for the appearance for special treatment (it doesn't suggest wrongdoing by anyone). 
PA Dems Cash. The Pennsylvania Democratic Party boasts a pretty significant cash advantage over the PAGOP entering 2021. Derek Willis, a journalist at ProPublica, reported this week that the PA Dems have $3 million cash on hand as of Dec. 31, 2020, while the PAGOP has $86,201. 
Allegheny County Dem Committee. Endorsements from the county committee aren't worth what they used to, especially in Allegheny County. WESA reports that an increasing number of Democratic candidates in Allegheny County are no longer seeking the endorsement from the county party, which also costs $8,000 to file, because they don't see it as a necessity for being elected in the primary. The county Democratic committee has received pushback in recent elections on their endorsement decisions. 
Bob Casey. The state's Senior Senator joins another committee. Casey announced that he was named to serve on the Senate Select Committee on Intelligence. This role is in addition to serving as Chairman of the Senate Special Committee on Aging and as a senior member of the Senate Finance and Health, Education, Labor and Pensions (HELP) Committees.
Charlie Dent. The former GOP congressman who was known for his moderate views now has a new role overseeing a program that helps elected officials work across the aisle. Charlie Dent was appointed to serve as the next Executive Director of the Aspen Institute Congressional Program. 
Chad Salsman. The Bradford County District Attorney, who was elected in 2019, was charged by state police with sexual assault, victim intimidation, and encouraging prostitution, WNEP reports. He faces more than a dozen charges and was arrested on Wednesday afternoon in Bradford County. Salsman maintains that he is "innocent."
Iron City Beer. Yinz will drink to this. The Pittsburgh Brewing Company announced that after moving the production of its beers 12 years ago, they will once again be brewed in Allegheny County. The Pittsburgh Business Times reports that the company is planning to build a new brewery in the former Pittsburgh Glass Works plant. 
TWEET OF THE WEEK
Losing side is barred from shopping at the King of Prussia mall. Penalty to be enforced by @jaketapper https://t.co/RA7AZC0WAd

— Jonathan Tamari (@JonathanTamari) February 2, 2021