February 6th Playbook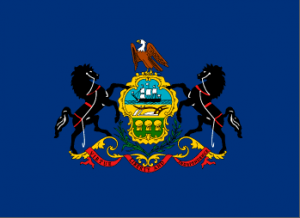 Gov. Wolf lays out his budget proposal that includes progressive initiatives, while calling for no new taxes. Here is the Playbook.
PA Gov: Wolf Budget Address Calls For No New Taxes, While Pushing Progressive Agenda: Gov. Wolf channeled parts of his inaugural address by discussing the work his administration accomplished in the first four years, and sharing optimism for the next four.
Harrisburg & DC
AP: Schools, farms and voting machines in Wolf's budget sights
AP: The Latest: Wolf floats 2 new college benefits in budget
AP: Highlights of Gov. Tom Wolf's state budget proposal
AP: New Jersey, Pennsylvania oppose online gambling shift
AP: Ex-Penn State assistant coach Sandusky gets new sentencing
AP: State police adopt policy on dealing with foreign nationals
WHYY Newsworks: Gov. Wolf calls for salary boost for many rural teachers in new budget
Inquirer: Gov. Wolf unveils budget: More money for public schools and a higher minimum wage
Inquirer: State of the Union 2019: Takeaways from President Trump's speech
Pennsylvania Capital-Star: Gov. Tom Wolf wants a higher minimum wage and more money for teachers — with no new taxes
Pennsylvania Capital-Star: Democrats are happy with Wolf's budget proposal — but want to go further   
Pennsylvania Capital-Star: Republican leaders praise Wolf's proposed workforce initiatives, bristle at spending increases
Pennsylvania Capital-Star: Here's how Pa's congressional delegation responded to President Trump's #SOTU speech
Pennsylvania Capital-Star: 'Pennsylvania must do better:' Advocacy community splits on Wolf's budget plan
Pennsylvania Capital-Star: Five takeaways from Gov. Tom Wolf's 2019-20 budget
Pennsylvania Capital-Star: Pennsylvania budget season starts today. Here's what you need to know
Pennsylvania Capital-Star: Can doctors and rising suicide rates convince Pa. lawmakers to act on guns?
Pennsylvania Capital-Star: This powerful Capitol committee has a new chair. He's not Daryl Metcalfe 2.0
Pennsylvania Capital-Star: It's our birthday! It's your budget day! | Tuesday Morning Coffee
PLSReporter: In budget address, Wolf lays out plan to bolster education and workforce development—with no new taxes
PLSReporter: Lawmakers appear optimistic after Wolf's opening budget salvo
KYW Newsradio: Drexel professor weighs in on State of the Union address, Democratic response
WESA: Gov. Wolf Proposes Tax-Free Budget Heavy On Workforce Reinvestment
StateImpactPA: Lawmakers seek support for nuclear bailout bill
Patriot News: Gov. Tom Wolf's budget: Quick takeaways
Patriot News: Pa. budget winner: Wolf's commitment to education shines through in his 2019-20 budget  
Patriot News: Gov. Wolf's 2019-20 budget plan: Winners and losers
Patriot News: Raising minimum teacher pay to $45,000; Is it an idea whose time has come?
Patriot News: Tom Wolf the pragmatist: Governor kicks off second term with a budget that forsakes bold policy strokes for doing things better
Morning Call: On bipartisanship, border security, drug costs: what did Pennsylvania's lawmakers think of President Trump's State of the Union address?
Morning Call: Pennsylvania lawmakers set expectations ahead of President Trump's State of the Union address
Philadelphia
WHYY Newsworks: After his first year, Philly DA Larry Krasner earns praise from reformers, scorn from victim advocates
WHYY Newsworks: Provident Mutual building redevelopment to move forward with Blackwell's support
KYW Newsradio: Council committee approves bill that requires all Philly businesses to take cash
KYW Newsradio: Philly City Council members get Narcan training
Philadelphia Magazine: CNN Declines to Renew Michael Nutter's Punditry Contract
PLSReporter: Committee advances cashless business ban
Inquirer: For leader John Dougherty, union-paid generosity began at home
Inquirer: Penn president Amy Gutmann helped prepare report on restoring faith in the media
SEPA
Daily Local News: Lawrence appointed to House Appropriations Committee
Daily Local News: Gun Sense Chester County has a new name
Pottstown Mercury: Sen. Killion introduces legislation aimed to help save lives
KYW Newsradio: Former Mainline commissioner pleads guilty to charges involving child sexual abuse images
Philadelphia Magazine: We've Found the Ultimate State of the Union Watch Party for Trump Fans
Inquirer: Bucks County socialite and GOP fund-raiser Claire Risoldi found guilty of insurance fraud
Delco Daily Times: Delaware County's property tax reassessment process continues
Delco Daily Times: Wallingford-Swarthmore eyes 3.2 percent tax hike
Pittsburgh
KDKA: 2 Pittsburgh Men Honored By President Trump For Their Roles Against Anti-Semitism At State Of The Union Address
KDKA: Tree Of Life Synagogue Shooting/Holocaust Survivor To Attend State Of The Union Address
KDKA: Local Politicians Weigh In On Upcoming State Of The Union Address  
KDKA: Plum District Distances Itself From Board Member For Anti-Muslim Facebook Post
WESA: Lawmakers, POTUS Invite Pennsylvanians To State Of The Union Address
City Paper: Debate over unionized graduate students comes to Pitt
Post-Gazette: Obituary: Gerald John "Jerry" Voros / Former Ketchum president, campaign manager for Onorato, Murphy
Post-Gazette: Penn Hills school board president alleges pay-to-play in grand jury report response   
Tribune Review: Irwin postpones amusement tax   
Tribune Review: Westmoreland County could borrow $44M for voting machines, parks, Manor, other projects   
Tribune Review: Yakopec out as Lower Burrell solicitor   
Tribune Review: Tarentum has 5 candidates for empty council seat   
Tribune Review: Oakmont has a new interim manager, search for more permanent hire continues
SWPA
Johnstown Tribune-Democrat: Governor to hold press conference about blight in Johnstown on Wednesday
Johnstown Tribune-Democrat: Casey wants focus on infrastructure; GOP officials share Trump's visions
Johnstown Tribune-Democrat: Data: Cambria overdose deaths dropped in 2018
Johnstown Tribune-Democrat: Former Greater Johnstown board president confronts community member  
Beaver County Times: Local GOP lawmakers find common ground, some concerns in Gov. Wolf's proposed budget
Beaver County Times: State of the County breakfast details successes, clashes
Beaver County Times: First step taken for potential bailout of nuclear plants
Beaver County Times: Medical marijuana dispensary to open in Aliquippa in June
Observer-Reporter: New program supports parents struggling with addiction in Greene County
Altoona Mirror: Joyce named ranking member of subcommittee  
Altoona Mirror: Protest over deer culling canceled
NEPA
The Times Leader: Area districts would see nearly $13M more under Wolf budget
The Times Leader: Local legislators like no taxes, more education funding from Wolf
The Times Leader: WB Mayor George starts re-election bid with $30K on hand
The Times Leader: Wilkes-Barre city council discusses stop signs, unused alley  
The Times Leader: Pedri defends raises for county employees
Times-Tribune: Northeast Pennsylvania congressional leaders bring guests to State of the Union  
Times-Tribune: Scranton School District gets $10.5M boost in proposed state budget
Times-Tribune: Fritz again named deputy whip in state legislature  
Times-Tribune: Blake to hold meetings on property tax and rent rebate program  
Times-Tribune: Greenfield officials remove embattled supervisor from township roles
Citizens Voice: W-B council to vote Thursday on possible recycling fee hike   
Citizens Voice: W-B Area gets $3.3M increase in state budget proposal
South Central   
Patriot News: Pa. budget winner: City of Harrisburg would get money for fire protection
Patriot News: Here's what towns would pay for state police under Gov. Tom Wolf's proposal: Use the database
York Daily Record: Updates: Who's planning to run for judge, other elected offices in York County in 2019
York Daily Record: Grand jury to be impaneled in York County; DA not authorized to say why
York Dispatch: York County Republicans: Wolf's budget proposal an improvement, but concerns remain
LNP | LancasterOnline: Lancaster County lawmakers see hope for workforce issues, concerns for others in Gov. Wolf's 2019-20 budget plan
Lehigh Valley   
Morning Call: What Lehigh Valley school districts would get under Gov. Tom Wolf's budget
Morning Call: David Saltzer to run for Bethlehem City Council
Reading Eagle: Casey, Toomey, Dean react to President Trump's State of the Union
Reading Eagle: Johanny Cepeda-Freytiz appointment gives Reading City Council a female majority
Reading Eagle: Reading councilwoman wonders who authorized demolition of Penn Street buildings
Reading Eagle: Rebecca Acosta begins federal prison sentence in Connecticut
Reading Eagle: Reading leaders planning for city's future
Express Times: 2 incumbents running again for Palmer Township supervisor
North by Northwest
Erie Times-News: Committee advances Bizzarro's homebuyer savings account bill
Erie Times-News: County Council pledges money for World War I plaque
Williamsport Sun-Gazette: Lawmakers from region address budget  
Williamsport Sun-Gazette: Homeowners to benefit from county's new flood plain survey  
Centre Daily Times: Centre County to spend $1.2 million to buy new voting machines
Centre Daily Times: State College Mayor Don Hahn to run for open district judge seat
Opinion
Inquirer Editorial Board: It's Groundhog Day for Governor Wolf & his budget proposal
Inquirer Editorial Board: Pa. legislators shouldn't wait for the next shootings to pass sensible gun laws
Post-Gazette Editorial Board: Closing the back door: U.S. is taking on Huawei at the right time
Post-Gazette Editorial Board: John Boehner's war: Focus should be on Americans in the middle
Post-Gazette Editorial Board: AT&T's alleged ageism: Employers must toe the line when furloughing
Post-Gazette Editorial Board: Student idea gets an 'A': McKeesport district adds stu­dent solu­tion cen­ter
David Gambacorta: After Johnny Doc indictment, it's time to bury the kingmaker myth
John Baer: Tom Wolf's Wonderful World
Anthony Hardy Williams: Philly's fight over charter schools is over
Jason Dawkins: Philadelphia House Delegation unites to raise communities out of poverty
Rick Bloomingdale: Wolf, lawmakers can't miss this chance to help Pennsylvania workers
Gene Barr: Looking to improve Pa's business climate, Gov. Wolf? Here's a suggestion or two
Ernest Owens: Mayor Kenney, Where Is the Call for Bobby Henon to Step Down?
Anwar Curtis: Pa. voters spoke: On Budget Day, it's time for Wolf, lawmakers to turn those words into action
John L. Micek: No, John Fetterman isn't wearing a tie. And you need to stop talking about that
Karen Baker: Wolf, lawmakers have to step up this budget season to help survivors of sexual abuse
Dan Grossman and Davitt Woodwell: Climate action has to be the major benchmark for environmental progress in Pa.
Chris Ferguson and Patrick Markey: New bill targeting video games won't reduce violence
Matthew Kobialka and Garden Wellington Logan: The only way to save St. Laurentius is to develop it
Tony Norman: Virginia to Gov. Ralph Northam: "Beat It!"
Dan Simpson: Foreign-policy follies keep unfolding
Will Bunch: At State of the Union, Trump downplays planned conciliation, bashes migrants amid groans