Fitzpatrick Reverse Mortgage Bill Headed to Obama's Desk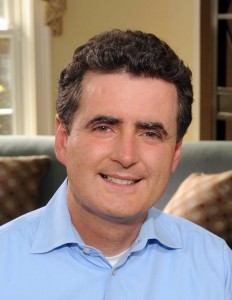 Congressman Mike Fitzpatrick (R-Bucks) scored a legislative victory yesterday as the Senate unanimously passed by voice vote H.R. 2167 Reverse Mortgage Stabilization Act of 2013.
The bill, of which Fitzpatrick is the primary Republican sponsor, was introduced by Rep. Denny Heck (D-WA) and passed the House last month by a unanimous voice vote as well. The bill now heads to the President's desk to be signed into law.
"Reverse mortgages are a constructive and helpful tool to many seniors who want to stay in their own homes, by giving seniors access to the built-up capital in their home without having to sell or move, seniors are afforded the choice to set their retirement on their terms," Rep. Fitzpatrick said in a statement released after the Senate vote.
"This important legislation gives the Department of Housing and Urban Development (HUD) the authority to make needed reforms to the Federal Housing Administration's reverse mortgage, or HECM, program," he went on to say. "These reforms are required by law to improve the safety and soundness of the program. While also protecting the consumer, this legislation improves the fiscal health of the HECM program to ensure reverse mortgages are available to those seniors who can benefit from these products."
It marks legislative victory for Rep. Fitzpatrick who is expected to be highly targeted by the Democratic Party in the 2014 midterms. Currently, the non-partisan Cook Political Report rates Fitzpatrick's district, which contains all of Bucks County and parts of upper Montgomery County, R+1, making him the most vulnerable incumbent in the state. Two Democratic challengers, army veteran Kevin Strouse and businesswoman Shaughnessy Naughton, have entered the race to challenge Fitzpatrick.