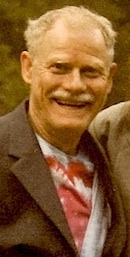 The Green Party of Pennsylvania made their official nominations last weekend for Governor, PA-12 and State Senate District 20.
At the top of their ticket is Paul Glover for governor, a social entrepreneur from Ithaca.
Glover is founder of more than a dozen organizations and campaigns, including Ithaca HOURS local currency, the Philadelphia Orchard Project, and Citizen Planners of Los Angeles.  He is author of six books on community economic development, and taught urban studies at Temple University.  In 1978 he walked 400 miles across Pennsylvania, from the Delaware Water Gap to its southwest corner.
In a speech to convention-goers, Glover said "I have agreed to stand as the Green Party's candidate for governor of Pennsylvania so that voters have the opportunity to select a governor who would ban fracking; shift subsidies from nuclear to solar, and from roadbuilding to rail, and from prisons to public schools."
Glover declared that he would "create 500,000 green collar jobs, promote progressive taxation, clamp down on commercial bank excesses, legalize marijuana and free its prisoners, protect forests and small farms."
Getting on the ballot as a third party candidate in Pennsylvania is an uphill battle.
Republican and Democratic candidates only need 1,000 or 2,000 signatures to get their candidates on the statewide ballot, Glover's campaign would need about 16,639 signatures.
The higher requirement comes from a state law that requires third party candidates obtain a number of signatures that is equal to 2 percent of the total votes received by the most popular candidate for statewide office in the previous general election. This is because third parties don't have primaries in Pennsylvania.
Glover isn't the only third-party candidate trying to get on the ballot in 2014, Libertarian Ken Krawchuck announced his intent to run for governor last month.
The higher threshold of signatures will also pertain to the Green Party's other nominations including Tom Prigg from McCandless to run against Rep. Keith Rothfus in the race for U.S. House of Representatives, 12th District.
Prigg is a former 82nd Airborne paratrooper and neuroscientist, recently turned journalist to report stories on our government and the economy.
"It was the frustration of only observing and reporting that incited me on to run for Congress," said Prigg. "I couldn't sit back anymore and wait for someone else to come up with a plan for the future."
Jay Sweeney, from Falls Township, Wyoming County and current Green Party chairman, will attempt to run in the 20th Senatorial District of the General Assembly, represented by Lisa Baker since 2007.
"We're very excited about the upcoming campaign season," said Sweeney.  "We are pleased to offer a choice of candidates who are opposed to the direction the Commonwealth and the Country are taking.  We are especially proud to offer candidates who oppose the hydrofracking process and the industrialization of our forests with which voters are increasingly expressing their displeasure."