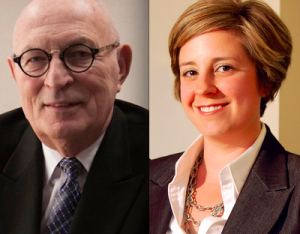 Redistricting pinned two incumbent House members against one another in Allegheny County, reopening the blue collar-vs-progressive battle in the Pittsburgh area.
With the results in, it is clear that incumbent Rep. Harry Readshaw (D-Allegheny) won the Democratic primary by 20 points, 60% to 40%. The final vote total was 3,821 to 2,536.
His challenger, current HD-22 Rep. Erin Molchany (D-Allegheny), conceded Tuesday night after the outcome became official.
"Just because I didn't win this one doesn't mean I'm not going to continue fighting," Molchany said. "It doesn't mean I'm not going to work any less hard as a State Legislature."
She also added that this election was "only the beginning."
Molchany, 36, had the backing of Pittsburgh Mayor Bill Peduto and Allegheny County Executive Rich Fitzgerald along with a variety of progressive organizations.
Readshaw had the support of trades unions and firefighters unions.