Lancaster-based Penn Cinema has canceled the premiere of the film, "Return of the American Patriot: The Rise of Pennsylvania," which featured prominent right-wing Pennsylvania figures, including GOP gubernatorial candidate Doug Mastriano.
According to IMDb.com, the movie is produced by Ralph Cochran and Steve Turley and features Mastriano, along with Turley and Mike Miller, who ran against state Sen. Ryan Aument in the 36th District GOP primary.
The trailer of the film can be found here.
Mastriano said in the trailer, "I do believe this is this year is a decisive year and we get a Governor Mastriano in Pennsylvania, we'll be that light once again and the freedoms will be restored. "
Turley has a YouTube channel that has over 887,000 subscribers and features his stances on the rise of nationalism, populism, and traditionalism throughout the world. He is the author of such books as The Return of Christendom: Demography, Politics, and the Coming Christian Majority, and The New Nationalism: How the Populist Right is Defeating Globalism and Awakening a New Political Order.
The movie was scheduled to premiere next Saturday, July 16, at Penn Cinema's IMAX theater. According to LNP, it was canceled after pushback from members of Lancaster Stands Up.
"We've said it before and we'll say it again: harmful political rhetoric that targets members of our community is not welcome in Lancaster," tweeted the group.
The venue's owner, Penn Ketchum, posted on Facebook that, "We are NOT hosting this event. We had planned to when we thought it was a "conservative" movie. In meeting with my team, we had made the decision to cancel the evnt when it became clear it was a whole other thing." 
Penn Cinema also responded to Suzy Wurtz, a member of Lancaster Stands Up, informing her of the cancellation.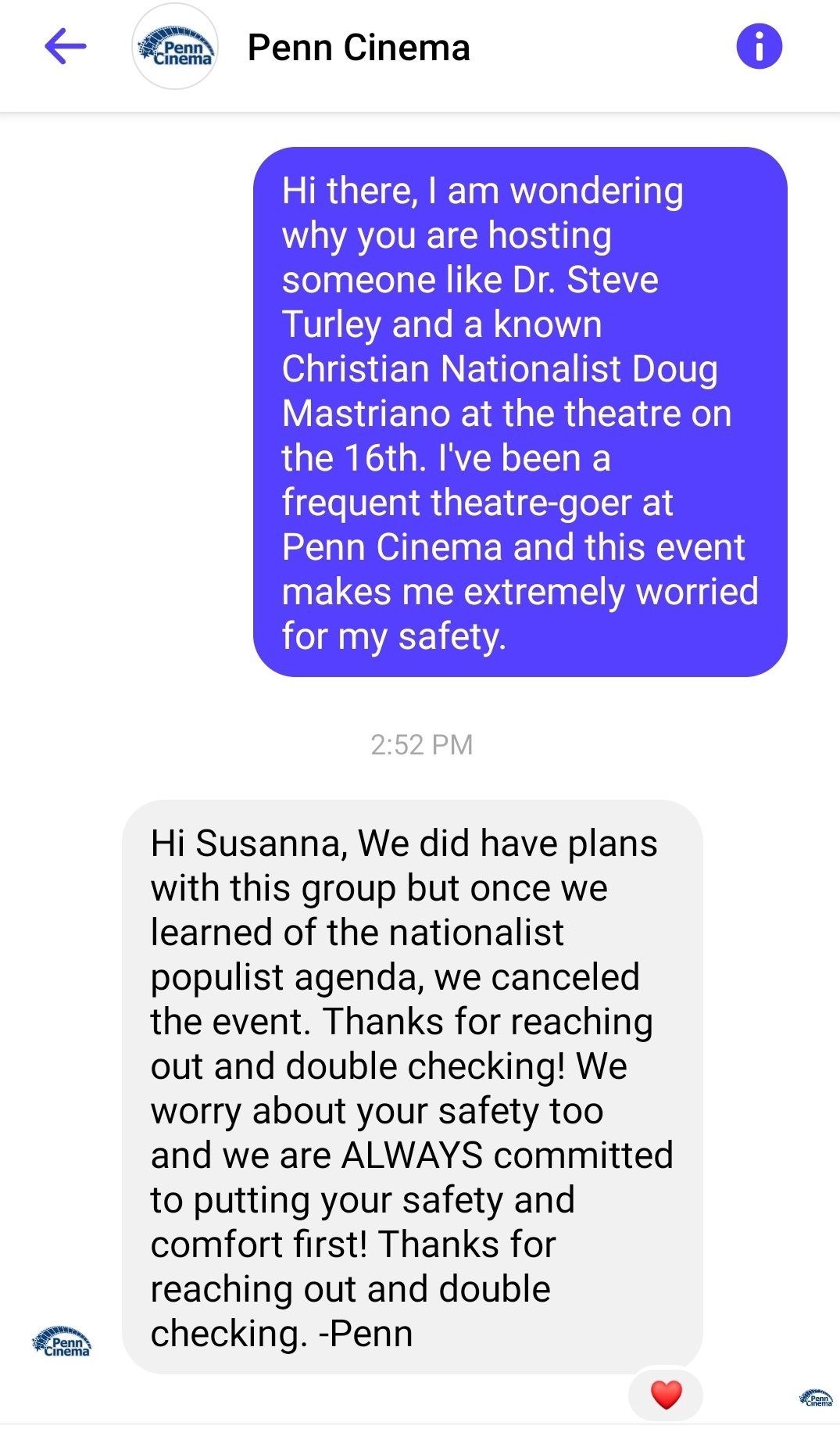 Turley responded that Mastriano was set to make a personal appearance at the event with the approval of Ketchum and management. He hinted that other venues are under discussion and that the show will go on.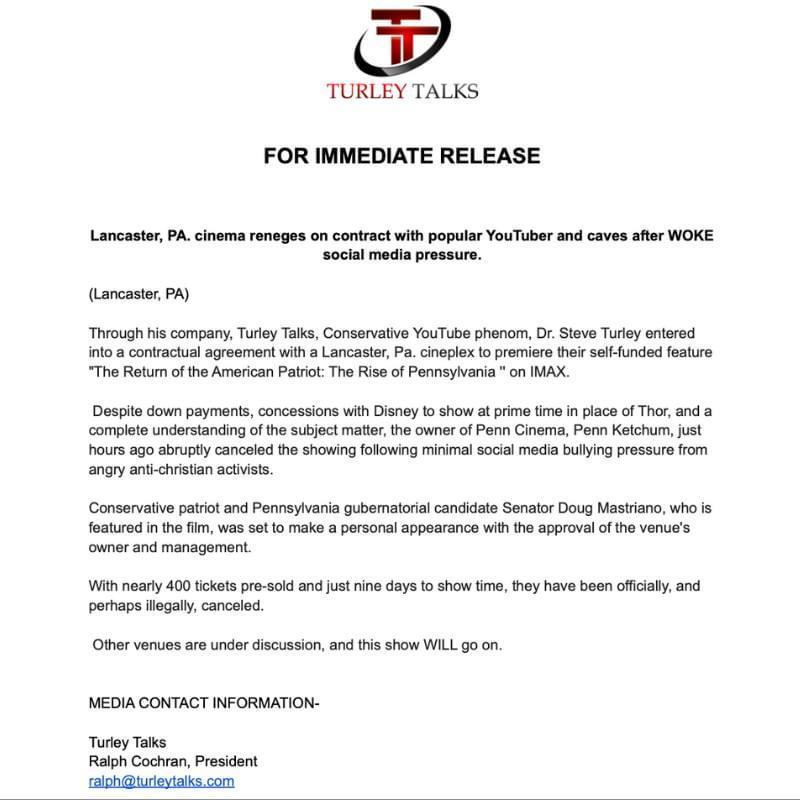 A preview of the film featured interviews with Mastriano and other right-wing figures in Pennsylvania like Audit the Vote cofounder Toni Shuppe and FreePA founder Tabitha Valleau.