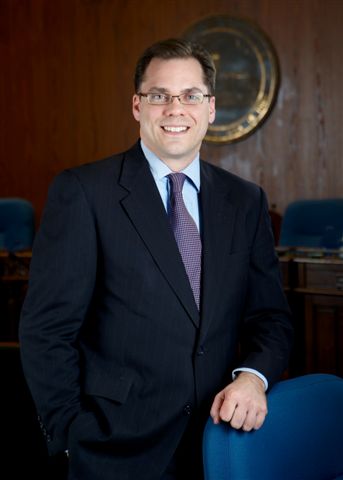 The 14th Ward Independent Democratic Club endorsed Harrisburg City Councilman Brad Koplinski for Lieutenant Governor.
The club is the largest ward in Pittsburgh and the second largest in the state, with 18,000 Democrats within its purview. It's a progressive organization that has had a presence in the city for fifty years.
"I am gratified to receive the endorsement of the 14th Ward Independent Democratic Club," Koplinski said. "It has been a beacon for progressives in Pittsburgh for 50 years and I am honored and humbled to get their endorsement and be on their famous slatecard."
Each year, they mail their slatecard to every Democratic household in the ward with their recommendations and are a common sight at polling places in the ward.
On the other end of the state, Koplinski also received the endorsement of the Pike County Democratic Committeeon Friday. Democratic Chairman Bruce Taylor said in announcing the endorsement, "Brad is an outstanding candidate for Lt. Governor. He understands all of the issues and will be a great partner for our Democratic Gubernatorial candidate in the Fall. He has our Committee's full support."
Koplinski faces State Senator Mike Stack, former Congressman Mark Critz, Bradford County Commissioner Mark Smith and State Rep. Brandon Neuman in the Democratic primary for Lt. Gov.