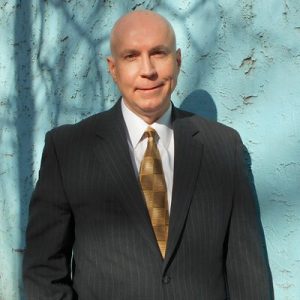 Democrat Drew McGinty announced Friday he is withdrawing from the 7th Congressional district primary.  
McGinty, who has been running for the seat since January 2017, cited the amount of money needed to run for Congress as the main reason for exiting the race.  
"Our political system is all about candidates raising money and I haven't been able to raise what's needed to stay in the fight.  And sadly, no amount of additional hard work and long hours by my campaign's volunteers and me is enough of a substitute. This is why, today, I am announcing that I am withdrawing from the Democratic primary in the 7th district," McGinty said.  
McGinty's announcement comes just two days after the FEC filing deadline for end of year reports.  According to FEC filings, McGinty raised $2,016.82 in 2017.  
The 7th district recently became an open seat after Congressman Pat Meehan announced he would not seek re-election amid a sexual harassment scandal.
CIA Counter-Intelligence Officer Shelly Chauncey, Drew McGinty, an IT professional; Elizabeth Moro, a realtor; attorney Dan Muroff; Molly Sheehan, a biomedical researcher in the race; and state Rep. Greg Vaitali (D-Montgomery) are also running for the seat. State Sen. Daylin Leach (D-Montgomery) announced for the seat, but has taken a "step back" from his campaign after facing his own sexual harassment allegations