By Elyse Clonan, Contributing Writer
President Barack Obama's campaign announced Thursday the formation of the Pennsylvania Truth Team, part of a nationwide grassroots initiative to ensure that "the truth about what the President has done is kept accurate" according to Philadelphia Mayor Michael Nutter.
Obama for America-Pennsylvania held a conference call Thursday afternoon to announce the initiative.  Mayor Nutter was joined on the call by Allegheny County executive Rich Fitzgerald.  Pa. Rep. Babette Josephs has also announced support for the Truth Team.
The Truth Team has been described as "a new national effort…to promote the President's achievements, respond to attacks on his record and hold the eventual Republican nominee accountable."
"We need the Truth Team because we anticipate continued distortions on the President's effort," Nutter said.  "We are very proud to support Obama and want to make sure this is a fair fight…Many of these folks run in a theoretical world where…they'll say whatever they need to say.  We need to make sure its not exaggerated."
Fitzgerald added, "We have already seen the attacks start to fly, it is our job as elected officials to ensure that our constituents are informed."
Nutter and Fitzgerald both assured reporters that the Truth Team is committed to an unbiased flow of information in order to ensure Pennsylvania constituents are fully aware of the issues at hand when they head to the polling booths this November.
The Truth Team's efforts can be found online at BarackObama.com/TruthTeam, KeepingHisWord.com, KeepingGOPHonest.com, and AttackWatch.com.
And just in time. Lehigh Valley resident Charles Kerchner is challenging Obama's place on the ballot on the grounds that he is not a U.S. citizen. Different from the typical "birther" claim that Obama was born in Kenya, Kerchner argues that Obama's father's lack of residency in the U.S. precludes his son from citizenship.
"UNTIL CANDIDATE OBAMA CAME ALONG, NO PRESIDENT SINCE THE FOUNDING GENERATION HAS HAD A FOREIGN BORN FATHER WHO NEVER IMMIGRATED TO THE USA.  OBAMA'S FATHER WAS NEVER A CITIZEN.  CANDIDATE OBAMA WAS BORN A BRITISH SUBJECT AND DUAL CITIZEN," Kerchner wrote in a release.
"OBAMA SLIPPED THROUGH THE VETTING SYSTEM CRACKS AS TO HIS CONSTITUTIONAL ELIGIBILITY IN THE 2008 PRIMARIES. BUT HE WILL NOT BE PERMITTED TO DO SO IN THE 2012 PRIMARIES."
He says he'll file the claim in Commonwealth Court on Friday.
Obama made the Pa. ballot on Tuesday with an impressive 48,000 petition signatures.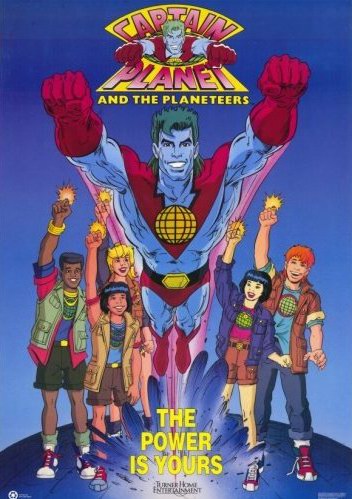 Update: Here's a list of the entire Pa. Truth Team:
Cindy Bass, Philadelphia City Councilwoman
John Blake, State Senator, District 22
Kim Bracey, Mayor of York
Bob Brady, United State Representative, District 1
Blondell Reynolds Brown, Philadelphia City Councilwoman
Jim Burn, Chairman of the Pennsylvania Democratic Party
Alan Butkovitz, Philadelphia City Controller
John Callahan, Mayor of Bethlehem
Jay Costa, State Senator, District 43
Mike Doyle, United States Representative, District 14
Rich Fitzgerald, Allegheny County Executive
Elizabeth Goreham, Mayor of State College
Richard Gray, Mayor of Lancaster
Bill Greenlee, Philadelphia City Councilman
Barry Grossman, Erie County Executive
Vincent Hughes, State Senator, District 7
Babette Josephs, State Representative, District 182
Michael Lamb, Pittsburgh City Controller
Daylin Leach, State Senator, District 17
Kevin Murphy, State Representative, District 113
Michael Nutter, Mayor of Philadelphia
Corey O'Brien, Lackawanna County Commissioner
Roxanne Pauline, Coordinator of the Northeast Pennsylvania Area Labor Federation
Ed Pawlowski, Mayor of Allentown
Allyson Schwartz, United States Representative, District 13
Josh Shapiro, Montgomery County Commissioner
Jack Shea, President of the Allegheny County Labor Council
Joe Sinnott, Mayor of Erie
Vaughn Spencer, Mayor of Reading
Linda Thompson, Mayor of Harrisburg
Jack Wagner, Auditor General
Michael Washo, Former Lackawanna County Commissioner
Anthony Williams, State Senator, District 8
Jewell Williams, Sheriff of Philadelphia
Seth Williams, Philadelphia District Attorney