A local party rescinds an endorsement of a state rep, a lawsuit from the Trump campaign is unsuccessful, plus the FBI raids an influential union headquarters in Philly. All of that and more are in this week's Ups and Downs.
Every week PoliticsPA sends an exclusive extra Up or Down to Playbook subscribers. See who gets the extra up or down next week: sign up here.
Gisele Fetterman. The Second Lady of Pennsylvania deserves all of our support this week. Fetterman was verbally assaulted last Sunday when a woman at a grocery store told her that she "didn't belong here" and referred to her with a racial slur. Pennsylvania State Police identified the woman who verbally assaulted Fetterman, but the Fetterman family decided against pressing charges. 
Aaron Bernstein. The pushback continues. GOP House leadership called upon Bernstein to resign last week after USA Today's PA State Capital Bureau broke the news about since-deleted social media videos of Bernstein urging his five-year-old son to smoke a cigar, use foul language, and more. This week, the Beaver County Republican Party unanimously voted to rescind it's endorsement of Bernstein after the bombshell story, according to the Beaver County Times. Bernstein attempted to play off the news by saying he was "never notified" of the endorsement and added that he "never requested" the support from "establishment party groups" after what "they did to President Trump in 2016." Beaver County Republican Party Chairman, and former state Rep, Jim Christiana said that Bernstein was aware of the endorsement meeting in March and never objected to receiving their support before. 
Scott Sites. This elected official deserves two down arrows for his actions this week. The Middleton borough council vice president sent an email to Democratic state rep candidate Brittney Rodas asking if she ever had a sexually transmitted disease. His email to her seemingly was in reference to Rodas previously criticizing state Rep. Andrew Lewis' positive COVID test without notifying his colleagues that he was being tested. Stites received public pushback after PennLive reported on the matter. Instead of issuing a heartfelt apology, he danced around his email and said that he was "sorry that she took offense" to his email.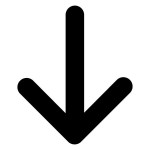 Bobby Henon and Johnny Doc. Another chapter to the story? The Philadelphia Inquirer reported on Friday morning that federal agents launched another raid at the Local 98 electricians union headquarters. It is currently unclear if the latest raid is in relation to the ongoing court case for the Philly Democratic Councilmember or the Local 98 union head over alleged bribery and embezzlement, Billy Penn reports. Time will tell what the outcome of today's raids mean, but it's something that I'm sure Philly politicos will be keeping an eye on. 
Trump PA Campaign Lawsuit. Lawsuit denied. The AP reports that a federal judge threw out a lawsuit filed by President Donald Trump's campaign that aimed to challenge the state's poll-watching law and limit how mail-in ballots can be collected and counted. The ruling was delivered by U.S. District Judge Nicholas Ranjan, who was appointed by Trump. 
PA House GOP Election Integrity Panel. The House GOP "election integrity" panel will not go forward. The effort for a resolution that would have created a five House member committee, three Republicans and two Democrats, to investigate the upcoming election was dropped by GOP leadership. Spotlight PA reports that not only were Democrats unified in their opposition to the panel, but "about a dozen Republicans" didn't support the resolution. 
COVID Cases. Pennsylvania reported its highest number of confirmed coronavirus cases since April, the AP reports. 
Aaron Kaufer. Our thoughts are also with the Luzerne County Republican this week after an anti-semetic note was left on his office door, comparing Republicans to Nazis. Kaufer, who is Jewish, lost family members in the Holocaust. Luzerne County District Attorney's Office declined to approve charges against the man who left the note, describing the message as "offense and distasteful" but does not constitute a crime, Citizens Voice reports. 
Alexis Johnson. The former journalist at the Pittsburgh Post-Gazette, who was barred from covering anti-police brutality protests due to a tweet comparing the aftermath to a country concert, announced this week that she was hired by Vice News.  
TWEET OF THE WEEK 
The PA Treasury isn't wrong… but congrats to the @steelers on a hard fought victory last Sunday. 
Just as we predicted, Pennsylvania is winning this game.

— Pennsylvania Treasury (@PATreasury) October 11, 2020
Also, here's a bonus tweet on cheesesteaks. 
An inconceivably British description of Cheesesteak in the Economist pic.twitter.com/rOqcCgEHZk

— Ryan W Briggs (@rw_briggs) October 16, 2020