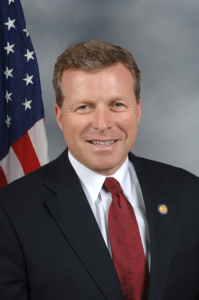 Congressman Charlie Dent has an idea.
The controversy over Planned Parenthood has led several Republicans to threaten a government shutdown if federal funding to the organization is not removed.
According to Laura Olson of the Morning Call, Rep. Dent is planning to offer what he views as a compromise measure.
Dent's bill would suspend funding from any Planned Parenthood clinics that accept fetal tissue donations.
"The bottom line is that the proposal that I'm offering is very targeted and measured," Dent told Olson. "It's one that both sides of the aisle would have to give fair consideration to."
The House is scheduled to vote on a proposal to freeze funds to the organization for a year later this week.