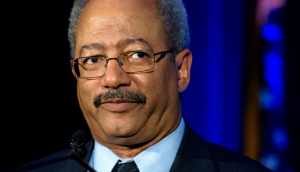 Even at the end of his trial, controversy still surrounds Congressman Chaka Fattah. Though this time, the controversy is not about the Congressman himself.
Instead, the complications dealt with a jury member who was dismissed Friday without a specified reason. This is the fourth juror to be dismissed from the case. In each instance, no reason was given as to why the specific juror was dismissed.
An alternate juror filled in and the jury began deliberations anew. The new jury spent five hours discussing the case and will resume deliberations on Monday. Judge Harvey Bartle III asked the jury to take their time with deliberations and ensure they come to a "just verdict."
Fattah has been charged on 29 counts including bribery, fraud, and racketeering among others. The trial has included testimony from former aides as well as Senator Bob Casey.
Rep. Fattah lost the Democratic nomination in his re-election effort last April.