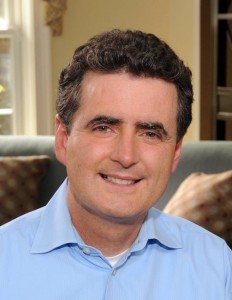 You may not want to hear it, but the 2016 election cycle has already started.
Larry Sabato's Crystal Ball released their first rating of competitive U.S. House seats this week. Among the seats described as a "toss-up" was Pennsylvania's 8th Congressional District.
A big factor in their decision is the fact that incumbent Rep. Mike Fitzpatrick (R-Bucks) is set to retire after his next term is up.
"Rep. Mike Fitzpatrick (R, PA-8) is apparently honoring a self-imposed term limit, so his competitive but slightly Republican-leaning seat will be open and should be hotly contested," Crystal Ball Managing Editor Kyle Kondik writes. "Without weighing in on the wisdom of term limits, Fitzpatrick will deserve a tip of the cap if he follows through on his promise."
While Fitzpatrick beat his 2014 Democratic opponent Kevin Strouse by a 62% to 38% margin, the 8th District, which comprises Bucks County and parts of upper Montgomery County, is rated just R+1 according to the Cook Political Report.
PA-8 is one of only eight seats classified as "toss-up" in their rankings (seven of which are currently held by Republicans).
Pennsylvania's Sixth District, which is set to be represented by incoming freshman Ryan Costello, also made the Crystal Ball's list with the classification "Likely Republican".
Unfortunately for Costello, that means there'll be no real rest between the last campaign and the next one.