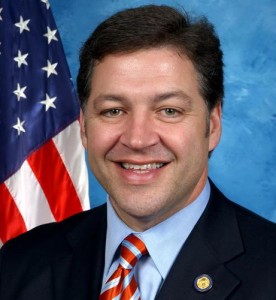 Rep. Bill Shuster (R-Briar) has represented Pennsylvania's 9th District since 2001, and his 2014 primary opponents have not taken him off of his congressional course.
As of about 10:21 P.M., Shuster won the Republican nomination in one of the state's most conservative districts.
With 404 out of 551 precincts reporting in, Shuster boasted 18,518 votes, coming out to roughly 52 percent of the vote. When results started coming in, opponent Art Halvorson appeared to be giving Shuster a run for his money. Around 9:30, Halvorson was a mere 6 percent behind. However, once Shuster started getting ahead, it suddenly became difficult to stop him. Halvorson ended the race with a respectable 12,934 votes, or about 37 percent of the vote.
It took other GOP opponent Travis Schooley a little longer to break into double-digits in terms of percentage, but he was able to finish the race with 4,119 votes, or about 12 percent.
In November, Shuster will face his Democratic opponent in the form of Alanna Hartzok. She ran the PA-9 Democratic primary unopposed.