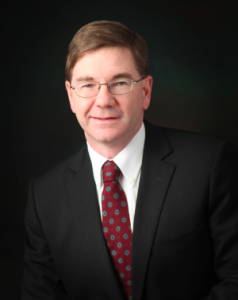 Pennsylvania's rookie Republican Congressmen Keith Rothfus and Scott Perry are off to a conservative start. They voted against today's bill that would give $9.7 billion in Hurricane Sandy flood insurance relief to the affected residents.
The two were sworn in this week.
The Hurricane Sandy Relief bill has been discussed for weeks. It was expected to be passed before the end of the 112th Congress, but due to the concerns voiced from some conservative GOP members the bill was delayed by House Speaker John Boehner. Many people, including some notable Republicans like New Jersey Gov. Chris Christie, protested loudly and called for the issue to be voted on as soon as possible. Boehner yielded to the pressure and scheduled a vote for Friday.
11 of Pennsylvania's 13 Republicans and each of its 5 Democrats in the House voted in favor of the plan, including those in eastern Pa. where Sandy had a significant impact, if minimal compared to New York and New Jersey.
Rep. Pat Meehan (R-Delaware) was one of the Republicans who called for action on the bill Tuesday.
"Our leaders in the House made the right decision to quickly move this legislation forward so we can help our neighbors in need," he said Friday. "Pennsylvanians were affected and so many of our neighbors in New York, New Jersey and Connecticut lost everything in the midst of Hurricane Sandy."
But some Republicans still objected to the bill on the grounds that the costs were not offset by equal cuts in other spending.
On his second day in office, Rep. Rothfus (R-Allegheny) voted no.
"My thoughts and prayers go out to all of those affected by Hurricane Sandy. The affected areas and families need relief," he said. "However, I came to Washington to control spending in a sensible manner. The bill passed today costs almost $10 billion and adds to the deficit. My concern is that we in Congress should have worked to find a way to pay for this now."
Update: Perry opposed the bill on similar grounds, citing management deficiencies in the program. He told the York Daily Record:
Perry said the flood insurance program is $20 billion in debt and "already insolvent." And he said the Congressional Budget Office estimated that nearly half the money wouldn't be spent until 2014 or beyond.

"It's not acceptable that it doesn't help these folks immediately," Perry said "…and it doesn't make any foundational changes to the program."
The flood insurance passed the House with bipartisan support by a margin of 354 to 67 (all objectors were Republicans) and now heads to the Senate for a Jan. 15 vote.
Keegan Gibson contributed to this report.