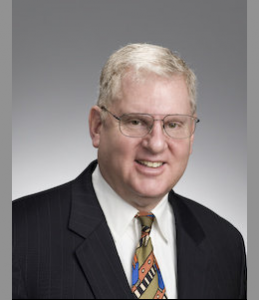 After months of warfare on the Democratic side, it now appears a skirmish has broken out in the contest for the Republican nomination for Governor.
On Tuesday afternoon, four Republican voters, with help from the state party, filed a court challenge alleging that candidate Bob Guzzardi did not accumulate enough petitions to make the May ballot.
To secure ballot access, a prospective candidate must compile at least 2,000 signatures including 100 in at least ten separate counties. The motion filed against Guzzardi alleges that many of his signatures are defective and that the Guzzardi campaign was able to gather the hundred necessary signatures from only eight counties.
"This gives me credibility as a candidate," Guzzardi told PoliticsPA. "The Republican machine sees me as a threat. Corbett is panicking."
"Today, Tom Corbett supporters filed a petition challenge to knock Republican primary challenger Bob Guzzardi off the ballot," the PA Democratic Party stated in a posting on their anti-Corbett website. "This isn't a surprise. Tom Corbett has always wanted voters to have less access and less choice when it comes to voting. This proves he's afraid because as polls show, not even Republicans support his re-election."
Megan Sweeney, Communications Director for the Pennsylvania Republican Party sidestepped the issue while criticizing the Democratic primary field.
"The Democrats are doing everything they can to deflect attention away from the lackluster group of candidates that they soundly rejected last month," she told PoliticsPA.
The move does carry a real risk for the Governor. Corbett would be a heavy favorite in a contest with Guzzardi, yet if he is seen as trying to unfairly push his opponent out of the race it could seriously backfire on the incumbent.