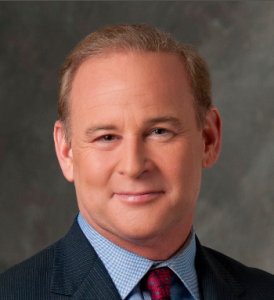 The expression "double down" is used far too often in political discourse, the more correct way to describe Rob McCord's actions today is going "all in".
The State Treasurer and Democratic gubernatorial candidate was unrepentant about his recent ad and the general tone of his campaign during a press conference today, stating that he believes the questions he is asking are vitally necessary.
McCord has recently attacked front-runner Tom Wolf for sticking by Charles Robertson after he was arrested in 2001 on murder charges relating to a race riot that occurred in 1969. Robertson was ultimately acquitted.
"After Robertson was arrested, Tom offered to stay and even helped pay his legal bills," McCord said. "To this day, Tom refuses to denounce Robertson. So, in my opinion, it was a failure to lead in 2001 and a failure to lead now."
In perhaps the most stunning moment of the conference, McCord played a hateful and obscene voicemail. The caller referred to McCord's marriage to Leigh Jackson, a black woman, in extremely offensive language.
After playing the message McCord, who was joined by his wife at the event, was audibly emotionally affected. The point of the exercise, he explained, was to prove "racism still does exist."
He went on to describe the decision to walk away from Robertson as the "easiest of calls". Therefore, he continued, "I, for one, worry about his [Wolf's] ability to make the tough calls."
When asked about the comments made by Gov. Rendell this morning, McCord responded "I respect Governor Rendell and I respectively and strongly disagree." He also noted no one had any factual issues with the ad, then stated that the former Governor would not run his campaign strategy, a line that received applause from the candidate's supporters.
The candidate also asserted that he would've confronted Wolf about this even if they weren't running for Governor and dismissed this as a sign of his campaign's desperation.
"There's nothing desperate about me," he stated strongly.
At one point, McCord was asked why he was bringing up the issue now when these revelations were first revealed months ago. The candidate answered that he hadn't read enough about the issue as quickly as he should have and cited the Donald Sterling controversy as an impetus for him to confront this issue.
"This is a horrible moment," McCord said in an attempt to summarize the episode. "Sometimes people fail character tests. Sometimes good people do bad things. Sometimes great people make mistakes."