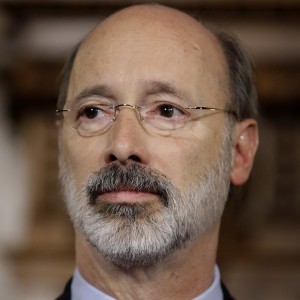 Secretary of the Department of Environmental Protection John Quigley is apparently on thin ice with his boss Governor Tom Wolf.
According to Chris Comisac and Kevin Zwick of Capitolwire, Quigley sent a critical private email to environmental groups that also included complaints about the Governor.
Apparently Quigley was upset at the environmentalists for not lobbying hard enough for Chapter 78 oil and gas regulations and Governor Wolf for pausing them in the face of pressure from the legislature.
"I can only confirm that serious concerns have been raised about the conduct of DEP Secretary John Quigley," Senate Environmental Resources and Energy Committee Ranking Member John Yudichak told Capitolwire. "Currently, I am working with the administration to secure all relevant facts before I make any further comment on this sensitive matter."
The Governor's spokesman Jeff Sheridan responded that they are looking into the matter.