The Capitol Building sounded more like the British House of Commons today, as Republicans instituted changes to the rules of debate in the PA General Assembly.
In summary, Republicans are now able to send amendments back to committee without tabling the associated bill. Additionally, Democrats have lost a seat on each House committees.
Democrats charge that Republicans are deliberately stifling debate. Republicans say they are simply trying to prevent obstructionism.
As you might have guessed, it depends on who you ask.
Abuse of Power?

"It's an amazing, egregious abuse of power," said Bill Patton, spokesman for Democratic Minority Leader Frank Dermody. He says the House unanimously adopted a rule in 2007 that required all amendments to be heard, or their associated bills would also be put aside.
"Mike Turzai is proposing to take us back to the days of John Perzel, when the majority party was able to table amendments without stopping the bills that those amendments were attached to."
"That's coming from a group of people that passed a blank bill out of committee which became Act 44, tolling I-80. That's coming from a group just decided you can amend a bill on third consideration," said House Republican Spokesman Stephen Miskin.
"To do this right at the beginning of session shows that the intention was not to try to work together and pass good legislation. The motive was to create a circus and stop everything. [Dermordy] brought his entire caucus into the Rules Committee for one reason and one reason only: to create a media spectacle."
Obstructionism?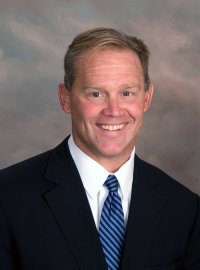 "This was purely and simply trying to stop obstructionism from the get-go," said Miskin. "We purposely worked in a bipartisan manner with them in selecting the bills. These were bills that passed the chamber last year unanimously. They passed committee unanimously. And last night between 12:50am and 2am, 29 amendments were put up on the system, mainly leader amendments. When you have leader amendments like that, it's usually to muck up the system."
"If they were going to do that on these bills, what would happen on other issues – on more philosophical differences?"
Patton disputed the accusation that Democrats' 43 amendments were an effort to delay legislation.
"It was not at all an effort to bog down the process. Every one of those amendments was seriously thought out. And there were already discussions with Republicans to withdraw some amendments in favor of others. That's what legislators do. It's their job to look at bills and seek ways to make those bills better. The amendment process is the tool that we have to make legislation better."
Below is a video from the PA House Democrats of today's Rules Committee Meeting.
http://www.youtube.com/watch?v=Qm3seSNiOdI&feature=player_embedded