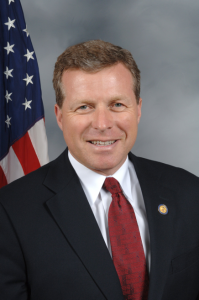 The Associated Press revealed in a report yesterday that, along with the entire House of Representatives, PA representatives approximately tripled their number of privately-funded trips between 2008 and 2013.
In 2008, PA representatives took 17 free trips. In 2013, they took 47, and so far this year, they have already taken 41.
Accepting free travel is allowed, but the House Ethics Committee must approve the trip in advance and representatives have to disclose all paid-for expenses within two weeks of their return.
Rep. Charlie Dent (R-15) and his staff took the most privately-funded trips in 2013 and 2014. They together took seven trips last year and already eight trips thus far in 2014. Some costs are as minor as a $57 bus ride to Maryland and Delaware for one of his staffers to attend the Fuel Cell and Hydrogen Energy Association.
However, a few trips have been significantly more expensive. He and his wife spent a $24,000 week in Japan on the U.S. Association of Former Members of Congress' (USAFMC) dollar. His reports to the House Ethics Committee claim meetings with the Japanese prime minister concerning trade policy as the reason for his travel.
He also spent some time in Germany in 2014, where he met with political and business leaders to "discuss trade, Ukraine, the National Security Agency and other matters." This trip cost the USAFMC over $10,000.
Dent, who is a member of the House Ethics Committee that approves such travel, maintains that all of the trips he or his staff have taken were completely legal.
"None of the trips cost a taxpayer a single dollar," he said. "All were promptly and properly disclosed."
Although the AP's report focused on the House of Representatives, it did state that Senator Pat Toomey (R-PA), took just one less privately-funded trip than Dent in 2013 and 2014. However, Dent's travel cost around $90,000, while Toomey's cost only $12,000.
Monetarily, Rep. Patrick Meehan (R-7) seems to be the biggest spender after Dent, accepting over $23,000 in 2013 alone.
Senator Bob Casey (D-PA) was listed as having received the least private travel aid of PA lawmakers. His office took just two trips in 2013 and 2014, neither of which he attended himself.
Media scrutiny of congressional travel gifts has become prevalent this month after the House Ethics Committee eliminated the personal financial forms made necessary in 2007 when lobbyist Jack Abramoff was convicted of bribing congressmen with gifts and favors.