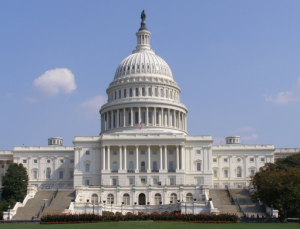 Political analysis organization Smart Politics released a new study that grades states based on  gender equality in the U.S. House, and Pennsylvania did not fare well.
The study covers the rate at which women have been elected to the U.S. House in each state from 1989 to 2014. It encompasses over 5,000 contests and grades them on a curve.
Pennsylvania earned a ghastly D- for its lack of women elected to the House.
Since 1989, women have been elected to 10 out of 245 seats. This places PA at a rate of 4.1 percent and ties it at number 35 on the list with Arkansas, where women have been elected to 2 out of 49 seats since 1989. All together, only 17.8% of the US House is represented by women.
Perhaps hoping to break that sturdy glass ceiling, a record number of Democratic women have dove into the running for House seats in 2014. The Pennsylvania House Democratic Campaign Committee announced that 28 Democratic women were running for Republican-held House seats.
Smart Politics reported that the number one state for gender equality in the House is Wyoming, and there's a reason that it's nicknamed "the Equality State." The state has elected a female U.S. House member in each of the last 10 elections to its at-large seat. Women have been elected in 10 out of 13 contests since 1989, putting Wyoming at an overall rate of 76.9 percent. Therefore, it remains the only state to elect women to the House at a rate equal or greater to their percentage in the population.
States ranking high on the list were South Dakota (46.2 percent), Hawaii (42.9 percent) and Connecticut (37.9 percent). On the opposite end of the spectrum, ten states have never even elected a female to the U.S. House over the last 25 years, including Alaska, Delaware, North Dakota, Vermont, Mississippi and Louisiana.
The full list with grades and rankings can be seen here.