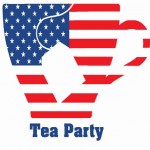 Five years after the Tea Party movement first gained steam, there are local signs that it may be starting to cool off.
The Independence Hall Tea Party Association, the largest Tea Party group in the tri-state region of PA, NJ, and DE, announced today that it will be removing "Tea Party" from its name and will henceforth be known as just the Independence Hall Foundation. The organization will also be shifting its focus and dissolving its PAC.
"We wish to pursue a larger, more mainstream conservative agenda-while respecting the mission of the broader Tea Party movement," President Teri Adams said today at a press conference.
Adams claimed that although tensions between the Association and the national Tea Party movement exist, the Association's decision to change its name and focus derives primarily from the Association's belief that it has successfully achieved what it set out to do when it formed in 2009.
"While we have usually agreed with most Tea Party objectives, we have not always agreed on Tea Party tactics – especially those espoused by national groups – proving, despite its portrayal as such in the media, that the Tea Party was not monolithic," she said.
"And just like the original Tea Party of the 18th Century, our organization envisioned the modern Tea Party as a protest movement – not necessarily a permanent social/political movement or party – but one which could lead to peaceful revolutionary changes in government."
Adams focused throughout the conference on the successes of the Association, which was formed primarily to focus on the Philadelphia media market.
"Over the last five years, our Association, like the broader Tea Party movement in regions across the country, has made a difference," she said. "We woke up many Americans to an ever-expansive and intrusive federal government."
"More Americans seem to be aware of our nation's alarming $16 trillion national debt and the scandals involving renegade bureaucracies, within the federal government, such as the Internal Revenue Service, the National Security Agency, and the Veterans Administration."
In addition to discussing the broader Tea Party movement's victories, she also highlighted the Association's own accomplishments, pointing to its successful lobbying for a Voter ID bill that was eventually signed into law (but was later struck down as unconstitutional by a Commonwealth Court judge) and its annual Congressional Scorecard.
Adams claims that these successes are the reason for the organization's rebranding, as it is "time to take matters to the next level."
"While we obviously agree with the core principles of the Tea Party as clearly enunciated during those early 2009 Tax Day Tea Parties – a free enterprise economy based on lower taxes, smaller government, and less regulation – we would like to expand our efforts to include non-traditional tea party issues such as Religious Liberty, Sanctity of Life, Culture and the Arts, Educational Savings Accounts, Foreign Affairs, and Defense," she said.
Adams closed with a description of what the Association hopes to be and to do as it changes its focus under a new name. "In the future, we wish to be referred to as The Independence Hall Foundation – a conservative educational organization dedicated to promoting the principles enshrined in our founding documents – the Declaration of Independence, the United States Constitution, and the Bill of Rights."