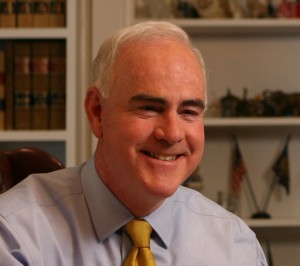 At long last, the state of Pa. has compiled and made available its data from the 2012 election.
President Obama won Pennsylvania on the whole by 5.4%, he lost 13 of 18 congressional district – including 5 that he won in 2008.
Even using the current, 2011 congressional lines, Obama would have won PA-6, PA-7, PA-8, PA-15 and PA-16 in 2008. But he lost all 5 of those suburban Philadelphia districts in November, albeit.
Had GOP congressional-based plans been in place in 2012, Obama would have lost the state to Mitt Romney 13 electoral votes to 7.
The numbers below come courtesy of DailyKos.
Some of these numbers were available in November directly from the county boards of election. Other counties have ridiculously onerous request requirements and refuse to post results online (we're looking at you, Delaware County).
DailyKos is a liberal website, but its record for election results data analysis is widely respected. To wit: asked in November about finding the results, one of Pa.'s top Republican operatives told PoliticsPA, "Wait for dos to post precinct data results or for DailyKos to compile them."
You can find their data on past election results by congressional district here.
The Democrat who did the best compared to Obama: Rep. Mike Doyle (D-Allegheny), 8.9%.
The Republican who did the best compared to Romney: Rep. Pat Meehan (R-Delaware), plus 9%.
Without further ado, here are the numbers: