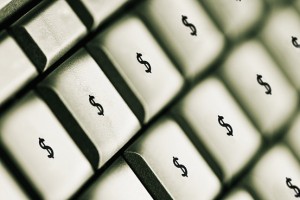 A new poll conducted by the conservative R Street Institute and the anti-tax National Taxpayers Union has found that Pennsylvanians oppose the regulations proposed in the Marketplace Fairness Act.
The Marketplace Fairness Act, which was passed by the U.S. Senate and awaits a vote in the House, allows states to collect sales tax on internet companies that are not based in that state. As an example, a Pennsylvania-based internet company would have to pay New Jersey sales tax for products sold in New Jersey.
Under current law, only companies with a physical presence in a state have to pay that state's income tax. Pennsylvanians, according to the poll, feel it should stay that way.
A majority (51%) of the commonwealth does not support the idea of collecting out-of-state sales taxes on online businesses. Among those who oppose the tax, 30% are strongly opposed. As with many issues, opinions on the sales tax are divided among party lines. Republicans (57% opposed) and Independents (59% opposed) are generally against the tax, while Democrats (50% in favor) support it.
Proponents of the Marketplace Fairness Act argue that its implementation would help brick-and-mortar businesses remain competitive with online companies. The R Street Institute Executive Director Andrew Moylan disagrees with that premise.
"It's the exact opposite of leveling the playing field," he said. "It's about the relationship of the government and the internet."
The survey also found that 62% of Pennsylvanians are opposed to the internet sales tax when presented with an example. In addition, 70% believe that the internet should remain free from government taxation and regulation.
While these results are interesting, it must be noted that the poll was conducted by two conservative organizations that invested in lobbying against the passage of the Marketplace Fairness Act. Therefore, these results should be taken with the proverbial grain of salt.