By Keegan Gibson, Managing Editor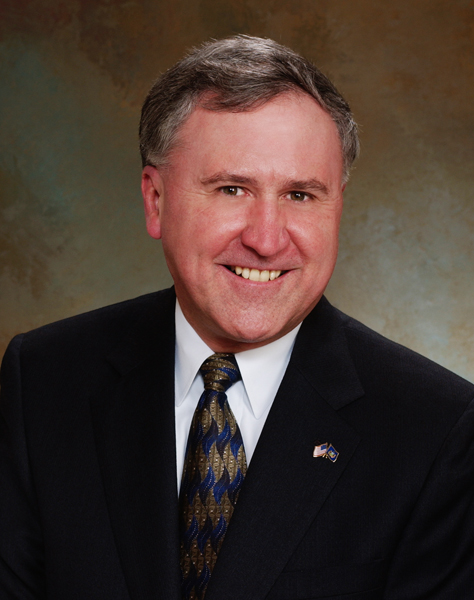 John Rafferty will throw his hat in the ring for PA Attorney General, the Montgomery County State Senator confirmed to PoliticsPA this afternoon.
"I most definitely will, yes," he said.
Rafferty's name has been in the discussion for several months, and he recently sent a letter to Republican State Committee members indicating his interest in running.
He won't face a question of experience: Rafferty served as Deputy Attorney General from 1988 to 1991. In the PA Senate, he has built a reputation as a good legislator respected on both sides of the aisle. He chairs the Transportation Committee and serves on Appropriations, Judiciary, Law & Justice, Banking and Insurance and Consumer Protection and Professional Licensure.
He isn't a hard-liner (his campaign website boasts of his success in, "bringing millions of dollars of funding to his district for economic development"), but he has been reaching out to PA conservatives.
At the Pennsylvania Leadership Conference in April, Rafferty was introduced to various leaders and activists by PA Senate colleagues John Eichelberger and Mike Folmer.
"I think John will do a great job as Attorney General, said Folmer. "He's personable, he's honest, and he has a good grasp of the Constitution. It fits him very well."
Folmer noted that while he and his colleague sometimes disagree on policy, Rafferty is "pro-life, pro-gun, and a strict constructionist."
Update: Senator Eichelbeger echoed Folmer's praise.
"He would bring a real sense of integrity and hard work to the office," he said. "He's respected enough on both sides of the aisle that people trust him, and know his word is good."
He has also been making the rounds at other statewide events. He hosted a reception at GOP state committee this summer, and will attend the upcoming meeting in September.
Elected to the Senate in 2002, Rafferty's 44th district comprises parts of Montgomery and Chester counties, and even a pair of municipalities in Berks. He won election by 18.4 points in 2002, 12.4 points in 2006, and 25.6 points last year.
He has about $100,000 in cash on hand, according to his most recent campaign finance report, which was filed late last year.
Cumberland County District Attorney Dave Freed is also considering a run, and PoliticsPA is looking into other recent rumors of GOP recruiting efforts. Earlier this year, many considered Montgomery County DA Risa Ferman a likely candidate. Recently however, insiders agree that she has taken no steps toward a statewide campaign.
Former Lackawanna County prosecutor Kathleen Kane, former Philly prosecutor Dan McCaffery and former Congressman Patrick Murphy are each seeking the Democratic nomination.