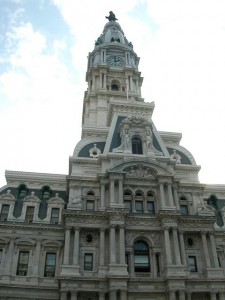 Five Republican candidates will likely face off in November for the two GOP seats on the Philadelphia City Council.
Incumbent Councilmen David Oh and Dennis O'Brien will try to retain their seats against challengers Terry Tracy, Daniel Tinney and Al Taubenberger.
Oh and O'Brien can be optimistic about their chances in the general election, coming out on top of the seven-candidate pool. Matt Wolfe and James Williams were also on the ballot.
No candidate took more than 20 percent of the vote, with 1654 of 1686 precincts reporting – Oh: 18.01%; O'Brien: 16.21%; Tracy: 15.73%; TInney: 15.12%; and Taubenberger: 13.20%.