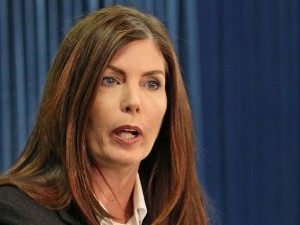 The Attorney General's numbers are getting worse.
That is the conclusion of the latest Robert Morris University survey, which shows 43.6% of respondents believe Kathleen Kane should resign.
15.3%, on the other hand, think the AG should stay in office while 41% don't know enough to make a judgment.
These are worse numbers for Kane than when this same question was posed back in May. Back then, the margin was 33.5%/17% in favor of resignation while 49% didn't have an opinion.
Therefore, according to this poll at least, despite the email revelations about Frank Fina and Justice Eakin the AG's support continues to erode.
This poll was conducted by the Robert Morris University Polling Institute from October 10th to 15th. They contacted 523 Pennsylvanians. The margin of error is +/- 4.5%.