Santorum Pulls out of Nevada
By Ali Carey, Contributing Writer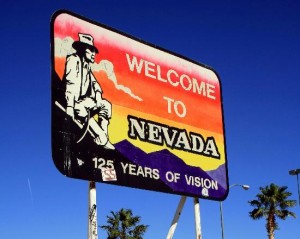 Santorum won't play for Nevada. It's a rejection of the state's effort to push up it's primary.
For months Santorum has publicly opposed changes to frontload the primary schedule.  In an interview for ABC News' "Subway Series with Jonathon Karl" Santorum described efforts to shuffle the early primaries and caucuses as "a travesty."
He accused his opponents, Mitt Romney and Rick Perry, of "trying to run the clock and trying to get the vote out as quickly as possible because they're in a position right now where they have the resources and name recognition."
Santorum continues to accuse his opponents of undermining the elections for his own political gain.  Santorum is now joining forces with Utah Gov. Huntsman in a boycott of Nevada's decision to hold its caucus on Jan. 14, from the previous date of Feb. 18. It has the potential to push the Iowa caucus and New Hampshire's primary into the Christmas season.
Senator Santorum's National Communications Director, Hogan Gidley issued the following statement on Saturday:
"While Senator Santorum appreciates the hospitality of the people of Nevada, he is concerned that Nevada's decision encroaches on Iowa and New Hampshire's election calendar and may push them into the Christmas season.  Senator Santorum continues to hold out hope that cooler heads will prevail and Nevada will simply move their caucus back a few days to allow a semblance of sanity to be reinstated into the primary process.  Once this occurs, Senator Santorum greatly looks forward to returning to the Silver State."
Sen. Santorum firmly believes that the condensed campaign calendar hurts the presidential process and the nation by emphasizing "big money TV ads and campaign consultants instead of real politics."  Because of this, if Nevada refuses to move its primary date, Santorum will not campaign in the state of Nevada for the duration of the primary.
Although Santorum has canceled Nevada campaign events pending the state's reevaluation of their decisions, his campaign has said he fully intends to participate in the CNN Republican Presidential Debate scheduled on Tuesday, October 18th. Huntsman has announced that he will boycott that debate.
The stance is win-win for Santorum. It boosts his credibility in Iowa and New Hampshire, while recent campaign finance filings indicate that the former Senator doesn't have the resources necessary to compete in Nevada anyway.
Santorum reported raising less than $1 million in the third quarter.  He reportedly had $190,000 cash on hand, while he owed vendors $72,000.
Perry raked in the most cash with over $9.7 million from donors in Texas alone, more than half of the $17 million raised by his campaign during the quarter that ended on Sept. 30th.
Former Massachusetts governor Mitt Romney trailed Perry raising $14 million in donations while spending $12 million.
Rep. Ron Paul (R-Tex.) came in fourth raising over $5 million in contributions.
Rep. Michele Bachmann (R-Minn.) was fourth, raising $4.1 million in the third quarter.  However, her campaign spent $6 million.
She was followed by former CEP of Godfather's Pizza Herman Cain with $2.8 million, while former Utah Governor Jon Hunstman relied on a $2.25 million loan to his campaign for half of the $4.5 million his campaign has raised since June.