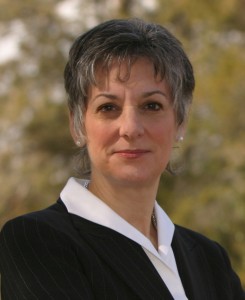 Following the news that New Jersey Gov. Chris Christie (R) will opt his state in to Obamacare's Medicaid expansion, Rep. Allyson Schwartz urged Pa. Gov. Tom Corbett to follow suit.
"Governor Christie said today, and I'm going to quote him, that expanding Medicaid is, quote, 'the smart thing to do for our fiscal and public health,'" she said. "We're calling on Governor Corbett to do the smart thing."
The Montgomery County Congresswoman, who is actively pursuing a bid for Governor in 2014, took a soft tone toward her prospective rival.
"Hopefully he'll see the way forward to making this work," she said, noting that Christie's decision gives Corbett political cover. Other Republicans governors have also recently bought into the program.
"We want to keep up the drum beat and hopefully he'll change his mind."
Corbett said earlier this month that he will not opt Pa. into the expanded Medicaid program over concerns that its long term cost will balloon.
But he has stopped short of ruling out an opt-in indefinitely.
——–
Update from Corbett's office:
"Governor Christie's decision has not changed Gov. Corbett's decision," said spokeswoman Christine Cronkright. "The questions and concerns that the Governor posed in his letter to Secretary Sebelius in the U.S. Department of Health & Human Services are still outstanding, and he remains concerned about the cost of expanding Medicaid in Pennsylvania without reforms."
She cited Corbett's desire to encourage employers to maintain coverage for their workers and other concerns.
——–
Schwartz spoke during a conference call that she organized with Jay Costa and Vincent Hughes, both ben she served with during her tenure in the state Senate. During that time health policy was her bailiwick.
Though some federal matching funds will expire before the end of Corbett's first term, there is no deadline. A hypothetical successor could choose to opt in the state.