Gov. Tom Wolf announces a move aimed at making voting easier to Pennsylvanians, Democrats in Chester County are at odds over a specific local issue, and a Philly City Council third party candidate receives an endorsement from a 2020 Democratic presidential hopeful. All of that and more are in this week's Ups and Downs. 
Every week PoliticsPA sends an exclusive extra Up or Down to Playbook subscribers. See who gets the extra up or down next week: sign up here.
Absentee Ballot Access. A move made by Gov. Tom Wolf that aims to make voting easier for thousands of Pennsylvanians was announced this week and welcomed by members of both parties. Starting on Sept. 16, Pennsylvanians will be able to apply online for absentee ballots for the first time for the upcoming Nov. 5 election. Although Wolf was at odds over Republicans in Harrisburg when he vetoed legislation in July that would have loosened absentee voting deadlines, citing in part because the legislation would have also ended the straight-party ticket option, this specific move was welcomed by Republicans and Democrats alike. A spokesperson for Senate Majority Leader Jake Corman (R-Centre) credited the move as a "good step forward toward increasing access to absentee ballots," while adding that additional legislative changes are still needed as well. 
Chesco Dems Unity. As the Chester County Democratic Party gears up for November's election in an attempt to "turn the courthouse blue," a specific issue is threatening the county party to be completely unified. The Daily Local News reports that Chestco Dems are split on the construction of the Mariner East Pipeline, which they dubbed as a "central issue in the fall election." Influential Democratic voices in the county took the dispute to Facebook arguing their points, although the party is attempting to downplay the division on the issue. In a statement to the Daily Local, Chester County Committee Chair Dick Bingham said the ideas exchanged that includes differences in opinions from former party officials Michelle Vaugh and Lani Frank as "fundamental differences" to a party with a big tent and said Democrats in the area will "move on" from the "dust-up."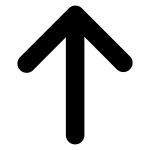 Kendra Brooks. This Philly City Council at-large candidate received an endorsement that will surely grab the attention of progressives in the city. Brooks, running as a Working Families Party candidate, received an endorsement from Sen. Elizabeth Warren (D-MA). The 2020 Democratic presidential hopeful lauded Brooks as a "leader in protecting our public schools." City Councilwoman Helen Gym also endorsed Brooks last month in her quest for City Council, which was a move that angered some Democrats in the city. The two City Council at-large minority seats have gone to Republicans for decades, but this year progressive candidates running under the Working Families Party name are attempting to oust the few GOP councilmembers in Philadelphia. 
Corry Sanders. The former McKeesport councilman-elect who won an election in 2016, but was barred from serving in office due to a 26-year-old drug conviction, was pardoned this week by the Pennsylvania Board of Pardons. The board voted 5-0 to recommend clemency for Sanders during a public hearing. The push to pardon Sanders began three years ago, that included Lt. Gov. John Fetterman calling for the move in 2016, while he was serving as the mayor of Braddock and seeking the Democratic nomination for US Senate. 
Larry Krasner. The progressive Philadelphia District Attorney was elected in 2017, while being a vocal critic of civil asset forfeiture, but according to WHYY's Ryan Briggs, Krasner's office has slightly increased this practice last year. Records from the Attorney General's office showed that approximately 1,300 forfeiture petitions were processed from January to July 2018, which was a small increase over the six months before Krasner was sworn into office. A spokesperson for Krasner told WHYY that despite the slight increase in takings, the policies underway "take a much more careful and individualized approach" toward the practice, citing the numbers represents reform.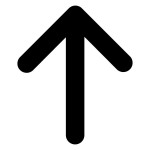 Stephanie Haines. The US Senate unanimously confirmed the assistant U.S. Attorney based in Johnstown as a judge in the U.S. District Court for the Western District of Pennsylvania. The 94-0 vote included support from both Sens. Bob Casey (D-PA) and Pat Toomey (R-PA) in what the Pittsburgh Post-Gazette describes as a "rare moment of united agreement in the Senate." The Post-Gazette also quotes a law professor at the University of Richmond who said Haines was "well-qualified, mainstream nominee" and described the unanimous vote as "unusual for many Trump nominees, but is a testament to the respect the Senate has for Haines.  
Crystal Powell. She lost a bid for judge two years ago, but is set to take on what the Philadelphia Inquirer describes as a "magic seat" after Philadelphia Democratic ward leaders picked Powell to fill a spot on the Nov. 5 general election ballot for a 10-year term on the Court of Common Pleas. Philly Democratic Chair Bob Brady said the vote was 65-4, filling the spot of Judge Sandy L.V. Byrd, who withdrew his bid for retention from the ballot. The Inquirer describes it as a "magic seat" since there is no need for the candidate to raise money or campaign for a "sure-thing election." Brady said Powell did work for the party for 25 years, while she recently resigned from the District Attorney's office. 
TWEET OF THE WEEK 
Can confirm. https://t.co/MQ3DlO9jKw

— Pennsylvania (@PennsylvaniaGov) September 12, 2019
An additional tweet of the week was warranted from this news at a Pittsburgh City Council meeting.
End of city council meeting today

Burgess: Any other conversation?

Harris: I just want to wish a happy birthday to Gizmo. That's my dog.

— Ashley Murray (@Ashley__Murray) September 11, 2019