By Keegan Gibson, Managing Editor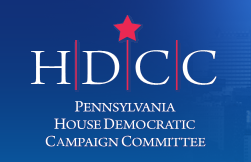 Update: The hire of Smith, 27 has been confirmed. The PA Dems sent out a release welcoming him to the team (below).
Pa. House Democrats had a rough year in 2010. They saw their 104 to 98 majority slip away in the GOP wave elections, losing a net 13 seats.
Multiple sources indicate that the caucus has selected Ethan Smith, a young operative from Pittsburgh, to steer the ship in the 2012 cycle as the House Democratic Campaign Committee's Executive Director.
Smith is a relative newcomer. He graduated from the University of Pittsburgh in 2010, and most recently served as Deputy Campaign Manager for Allegheny County Executive-elect Rich Fitzgerald. There, he managed the day-to-day operations of the campaign as well as Fitzgerald's primary endorsement by the Allegheny Dems.
Prior to that, he worked as a regional field director for Dan Onorato and as GOTV director for Mayor Luke Ravenstahl. He also worked briefly on Jack Panella's 2009 bid for Pa. Supreme Court.
Sources indicate that Fitzgerald and others lobbied the Pittsburgh-centric House Dems' caucus leadership on Smith's behalf. HDCC is chaired by Rep. Brendan Boyle (D-Phila).
Other names that the caucus was rumored to be considering include Mike Dineen, campaign manager for David Wecht; Brad Koplinski, a Harrisburg City Councilman who has worked for several statewide candidates; Eric Nagy, campaign manager for Rep. Tim Holden's 2010 re-election bid; and Vince Rongione, Chris Carney's 2008 campaign manager and his Communications Director in Congress.
The job will be a tough one, especially in the light of redistricting. The new map is likely to strengthen Republicans' hold on several swing seats, making it difficult or impossible for Dems to retake the majority this year.
Full disclosure: this writer was employed by the HDCC from June-November, 2010.
Here's the PA Dems' release:
Harrisburg, PA – Today, the Pennsylvania House Democratic Campaign Committee announced that Ethan Smith will join the team as their new Executive Director. The Pennsylvania Democratic Party congratulates the HDCC as they welcome Smith. Smith is from Pittsburgh and was most recently the Deputy Campaign Manager for the successful campaign of Allegheny County Executive-elect Rich Fitzgerald. He will help guide the HDCC as it heads into the important 2012 elections.
"I am excited to welcome Ethan Smith to the HDCC team and look forward to working together to fight for Democratic victories in the House," said State Representative Brendan Boyle, the Chairman of the HDCC. "Coming off of a decisive win in Allegheny County, I know that Ethan has the leadership and skill to direct the HDCC in this all-important election year for House Democrats. Ethan is a major addition to the HDCC and we are grateful to have him join us."
"This year is a critical year for Democrats in the Pennsylvania House, and I am proud to be joining the HDCC in those efforts," said HDCC Executive Director Ethan Smith. "I look forward to working with Rep. Boyle and the entire HDCC team to promote Democratic wins in the House this fall. With Democrats working closely together at all levels in Pennsylvania, we will be able to elect Democrats who will fight for a better future for all Pennsylvanians."
"The HDCC has gained a great asset with Ethan Smith joining as the new Executive Director," said Pennsylvania Democratic Party Executive Director Kevin Washo. "Smith's leadership will guide the HDCC in the important upcoming elections, and I look forward to working closely with him as all Democrats come together in 2012 to beat Republicans who have put partisanship and special interests before the middle class and elect Democrats who will put the interests of Pennsylvanians first."