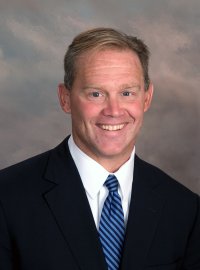 As (some) lawmakers work together to bring the budget impasse to an end, straining relationships in the House GOP leadership could bring negotiations to a halting crash.
More than two dozen House Republicans and Democrats have met this week to discuss ousting Rep. Mike Turzai as Speaker of the House, Kevin Zwick of Capitolwire reports. The group has even brought in an experienced attorney to draft a resolution to remove Turzai.
"It's very serious. I think that members are getting blamed for what's going on and I think that pot has begun to boil over," an unnamed House GOP source told Capitolwire. "The credibility of the institution, it's losing its value by the minute, and the person who gets held responsible in many eyes is the top dog – the Speaker."
The anonymous source said Turzai could be gone as soon as next week if a budget isn't passed before then, though another source called the talk an "intensified rumor," with people looking for a scapegoat for the six months of fruitless negotiations.
The relationship between Turzai and House Majority Leader Dave Reed has reached a breaking point, after Turzai pushed for the passage of a trimmed-down spending plan that goes against the budget framework negotiated by Reed, Senate Majority Leader Jake Corman and Gov. Tom Wolf.
Last month, Reed made Turzai cry during a meeting of the GOP caucus after asking for his support of medical marijuana. One person described it as a "John Boehner-like breakdown." Rumors first started to bubble up about a possible change a few days ago when Sean Kitchen of Raging Chicken Press wrote that Turzai also wants Bryan Cutler to replace Reed as Majority Leader.
The resolution to hold an election for a new Speaker would require 102 votes, including 18 from Republicans if all 84 Democrats support the move.