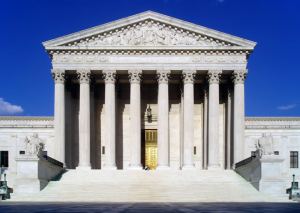 On Saturday, it was announced that Supreme Court Justice Antonin Scalia had passed away.
The following is a running tally of reaction from officials throughout the state to Justice Scalia's death:
Governor Tom Wolf
Governor Tom Wolf, in accordance with the Presidential Proclamation has ordered all United States and Commonwealth flags in the Capitol Complex and at all commonwealth facilities to fly at half-staff to honor Justice Antonin Scalia.
Scalia, who served three decades on the bench of the Supreme Court, passed away on Saturday.
Flags shall be lowered to half-staff and remain lowered until interment.
All Pennsylvanians are invited to participate in this tribute.
Senator Pat Toomey
"Today, America has lost a great public servant. Justice Antonin Scalia was a true patriot, serving on the U.S. Supreme Court for three decades. He was a tireless defender of the U.S. Constitution and a principled conservative who brought both tremendous intellect and wit to our nation's highest court.
"Kris and I mourn Justice Scalia's passing, and our prayers are with his family."
Former Governor Tom Corbett
"During my tenure as Governor, one of the greatest honors I had was forging a friendship with Justice Antonin Scalia.  Justice Scalia will go down in our nation's history as one of the brightest minds to ever serve on the Supreme Court, an unapologetic defender of the U.S. Constitution and someone I had an incredible amount of respect for regarding the principled opinions and decisions he authored.
"I was fortunate enough to visit with Justice Scalia in his chambers when I invited him to attend the ceremony in Gettysburg to celebrate the 150th anniversary of the dedication of the cemetery at which Abraham Lincoln delivered the Gettysburg Address.   Justice Scalia spoke at that ceremony and his words were inspiring and illustrated his deep love of country and the United States Constitution.
"Susan and I send our thoughts and prayers to Justice Scalia's wife, family and the many who loved him."
Rep. Lou Barletta
"I am saddened by the loss of Antonin Scalia, one of the great conservative legal minds this nation has ever produced.  As the first Italian-American member of the high court, and also a Catholic, he was a strong role model for countless others like me in this country.  He was a strong family man, married to his wife Maureen since 1960, and the father of nine children.  Showing his trademark wit, he often joked that he was comfortable on the court because he was experienced in working with groups of nine.  His voice and legal acumen will long be missed.  May he rest in peace."
Rep. Keith Rothfus
"Today America lost a giant. Justice Antonin Scalia's legacy will never fade. He has influenced countless jurists, attorneys, law students, and every day citizens. My thoughts and prayers are with Mrs. Scalia, Father Paul Scalia, and the entire Scalia family."
Rep. Bill Shuster
"This is truly a sad day. The nation has lost a dedicated defender of the rule of law and a stalwart conservative champion. America will miss his unmatched dedication to protecting the Constitution and passion for the country he loved. We will also miss the humor and amazing presence he carried with him everywhere he went. My prayers are with his friends and family on this difficult day."
Pennsylvania Republican Party
"Antonin Scalia will be remembered as one of the most consequential justices in the history of the United States Supreme Court," Gleason said. "For decades, Justice Scalia's tenacity and love of the Constitution has made him one of the most important figures in our government. His steadfast commitment to the Constitution has helped to lead our nation into the twenty-first century while reminding us of the origins of our Constitutional system. He was a pillar of the United States Supreme Court, and his opinions and dissents will continue to inspire conservatives for generations to come.  
"The thoughts and prayers of the Republican Party of Pennsylvania are with his wife, Maureen, his children, grandchildren, and countless friends at this difficult time."