By Keegan Gibson, Managing Editor
Washington Democrats are continuing their efforts to recruit former Safe Schools Advocate Jack Stollsteimer as a challenger to freshman Rep. Pat Meehan.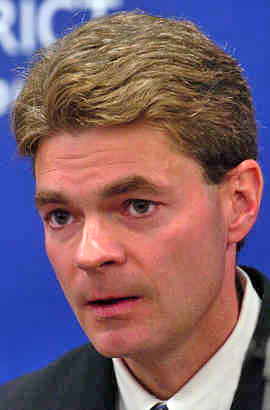 PoliticsPA has learned that earlier this month, Stollsteimer met in private meetings with former Speaker of the House Nancy Pelosi and Democratic National Committee Chairwoman Debbie Wasserman Schultz.
"I am still in the process of assessing the race with my family and close friends," said Stollsteimer. He confirmed that the meetings had taken place.
Dems began talking to Stollsteimer earlier this year; PoliticsPA broke the story in March. Before his work to combat violence in Philadelphia schools, he worked for Meehan in the Delaware County DA and U.S. Attorneys offices.
But it's not a sure thing. Stollsteimer has said repeatedly that he will bow out of the race if former Congressman Joe Sestak decides to get in – a frank acknowledgment of the power of Sestak's name ID and reputation in the district.
Speaking of Sestak, PoliticsPA has learned that former Congressman Joe Sestak is meeting with donors in the Philadelphia area over the next week.
They're not fundraisers, says spokeswoman Greta Bednarcz.
"Joe first thanked the volunteers throughout the 67 counties, and then has been thanking contributors the past couple of months at similar events. This is finishing up the thank you gatherings for all of his supporters."
The events will be held in Malvern, Radnor, Doylestown, Jenkintown and Philadelphia. There is no cost to attend.
"I wanted to end [the statewide tour] by hosting several 'thank you' gatherings for key local contributors in Philadelphia and the nearby counties to express my appreciation for what you did for my campaigns," wrote Sestak in an email. "You were terrific to me — a sailor  —  and I just wanted to say 'thank you' in person to so many of you who have become friends."
Nonetheless, a number of Democratic insiders are hoping Sestak will decide to run for his former seat. They believe his name ID in the district coupled with his track record of strong fundraising would make him a formidable candidate.
The Democratic Congressional Campaign Committee has actively recruited members who lost their re-election bids or left Congress in 2010 to run again in 2012.
Sestak has repeatedly eluded efforts by political observers to determine his next step.
Alas, reporters trying to guess what Joe Sestak is going to do is par for the course.